Police in London investigating the link dead and breaking van on moskeegangers
The London police are investigating whether there is a correlation between the fatal victim that fell in London's Finsbury Park and driving with a white van on moskeegangers at the same location. The police said Monday in a statement that the victim had already been treated when the incident with a van took place.
The man to whom first aid was given, succumbed later to his injuries. The police chief says that there is investigated what the relationship is between the death of the man and the incident, but that it is now still too early to make a definitive link.
Driving on moskeegangers happened on Seven Sisters Road in the district of Finsbury Park. The police got around 0.20 hours (local time) notification of the incident. Certainly, in the attack ten injured. Two people are in mortal danger.
The police is doing research and says that the case is being treated as a terrorist act "because that is where all the characteristics of".
"The motive of the perpetrator is, however, not yet certainly, and we continue to see all the options," said a police chief. The British prime minister Theresa May has previously let us know that the matter is handled as a "potential terrorist attack".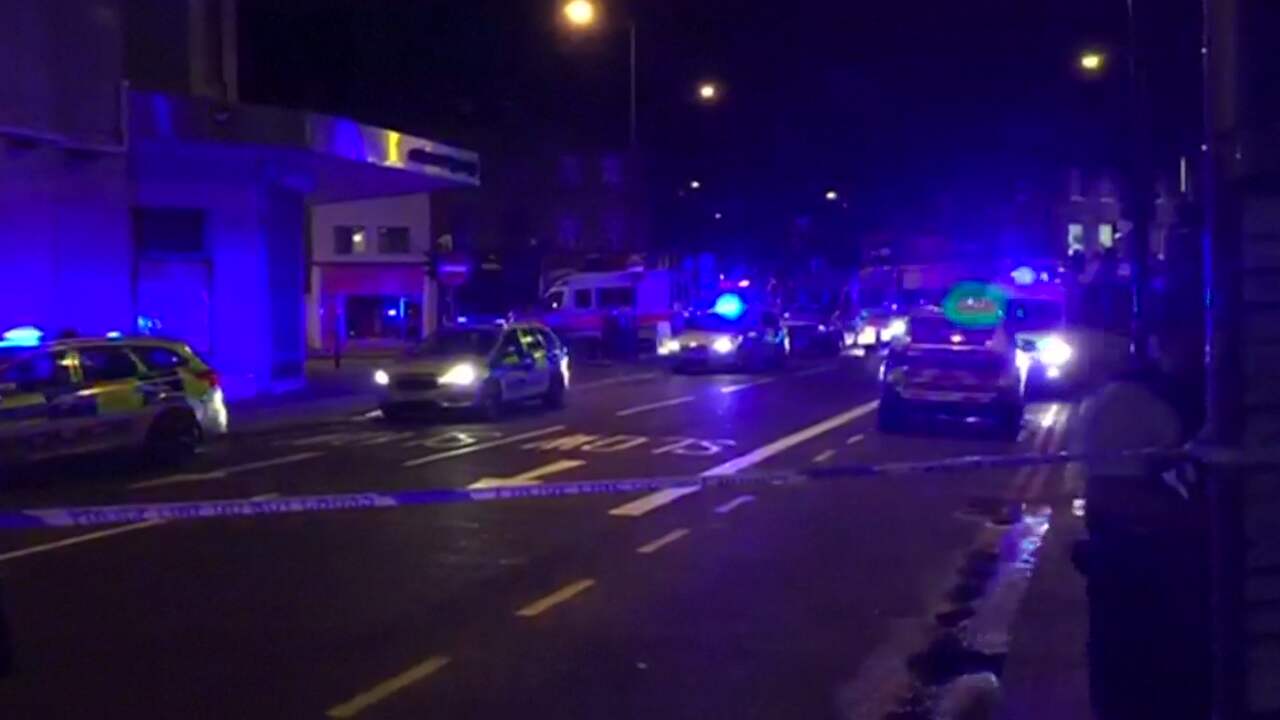 45
Large police force present after 'potential attack' with van in London
Arrest
The driver of the van was soon after the incident can be held. The 48-year-old man on the spot was arrested, sat in the van. He was first by bystanders restrained and then handed over to the police. The suspect is taken to a hospital.
The man screamed, according to witnesses: "I'm going to all muslims to kill". British media reported also that eyewitnesses heard him shout, after people had completed: "I have done my part".
The mosque has in a statement let them know that the community is already tens of years of commitment to peacefulness and tolerance in Finsbury Park. "We condemn any act of hatred, and this attempt our great community to tear up."
Car drives into moskeegangers
The police received on the night of Sunday to Monday, the message that a van on a pedestrian had been run in the north London district of Finsbury Park.
© NU.nl/Blarsclub Twitter
There was a lot of police is present; the emergency services, and agents were within minutes on the spot.
© AFP
The ambulance service sent a lot of units. The streets around Seven Sisters were closed; a few of the struck pedestrians were on the street treated.
© AFP
There is an investigation. One occupant of the car was arrested, according to the London police.
© AFP
An agent patrolling in the fenced area in Finsbury Park.
© AFP
A forensic tent in Finsbury Park. The London police are investigating whether there is a correlation between the fatality that fell in London's Finsbury Park and driving with the van on moskeegangers at the same location.
© AFP
The driver of this van, a 48-year-old man, was soon after the incident can be held.
© ANP
Forensic investigation at the spot where the driver rammed moskeegangers.
© ANP
At the crime scene, flowers are placed to the victim, to commemorate.
© AFP
The media gathered on Monday morning in great numbers at the place of the incident.
© ANP
An agent lays flowers at the place of the incident.
© AFP
Share this photo via:
Back to slideshow