Podcast: Foldable smartphones and the Nintendo Switch
Photo: Samsung
In the podcast The week of NUtech discusses the techredactie of NU.nl the main technieuws of the past week. In this episode, we discuss the advent of foldable smartphones and the announcement of the Nintendo Switch.
Click here to view the episode as an mp3 download (9 MB) or listen below via Soundcloud.
It is also possible to subscribe to the podcast via iTunes or with this RSS feed using other podcast apps. Read here how this exactly works and view the list of the best podcasts available on the internet.
Listen to the podcast:
Nintendo Switch
Nintendo revealed on Friday finally officially launched the Switch in it's full glory. The new console must be the flop of the Wii U to be forgotten. All the details are now known. The Switch is from march to purchase over 300 euros, and there are various games such as Zelda, Super Mario and Mario Kart. We will discuss all details and expectations.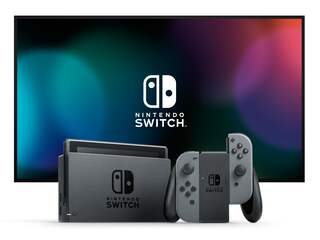 See also:
Nintendo Switch appears on march 3, for 309 euros
Foldable smartphones
All years show parts manufacturers like LG and Samsung prototypes of foldable smartphones on techbeurzen. Regularly, they promise "into the future" with flexible phones to come. This year seems to be the moment than really is there. Persistent and reliable rumours say that both Korean manufacturers this year, foldable smartphones. What's the good of it and what can you expect?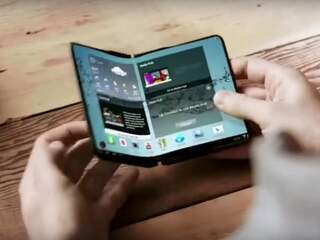 See also:
"Samsung and LG will introduce at the end of 2017 expandable smartphones"
All previous episodes of The week of NUtech can be found here. You still don't have the podcast app? Check our list with the five best podcast apps for iOS and Android.