PKK-offshoot BRANCH claims attack in Turkey
Photo: AFP
An offshoot of the Kurdish PKK, 'BRANCH', said to be responsible for the bomb blast in the Turkish city of Kayseri last week.
Last week Saturday exploded a car in the city of Kayseri. Thirteen bystanders were killed and dozens people were injured.
In a statement to the news agency Firat let BRANCH know that the in 1990 born perpetrator had come from the province Of.
BRANCH claimed a week earlier, also the responsibility for a double bombing in the district of Besiktas in Istanbul, on 36 police officers and eight civilians killed.
Of 13 deaths by car bomb in Turkey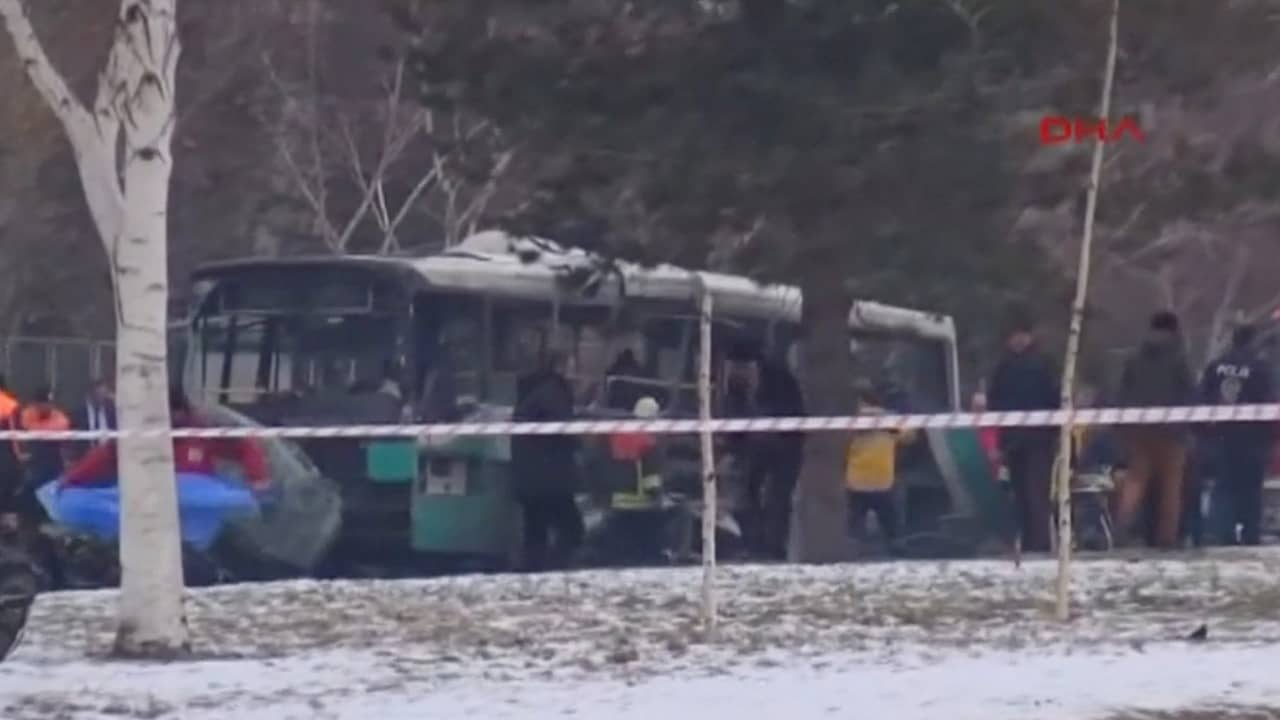 36
BRANCH commits mainly attacks in metropolises such as Istanbul and Ankara, the PKK more in the southeast of Turkey. The Turkish government makes no distinction between the two organizations.
Car bomb in Turkey, claiming 13 lives
A bus in the Turkish city of Kayseri has been hit by an explosion.
© Hollandse Hoogte
The bus was hit by the explosion when the carriage backwards ride.
© AFP
In the bus were military and civilian personnel.
© AFP
It is not yet clear who is responsible for the bomb in Kayseri.
© Hollandse Hoogte
Share this photo via:
Back to slideshow