Pilgrims from Qatar may still travel to Mecca
Photo: AFP
Saudi Arabia sets the border with Qatar open for pilgrims, so that muslims from Qatar to Mecca can travel for the hajj, the annual pilgrimage that every adult muslim once in his lifetime should be performed.
That the government of Saudi Arabia on Wednesday announced.
Saudi Arabia, Egypt, Bahrain, Yemen, the United Arab Emirates and Libya made 5 June known diplomatic ties with Qatar to disconnect it. According to the countries would be Qatar terrorist groups such as Hamas, Al-Qaeda and the Egyptian muslim brotherhood support. That would contribute to the unrest in the region.
Also his penalties are issued only to be revoked if the government of Qatar to a list of thirteen demands. The countries like, inter alia, that the government in Doha less close diplomatic relations with arch rival Iran, and news channel Al-Jazeera to close.
Qatar rejects these claims, and says that the boycott is based on lies and nonsense.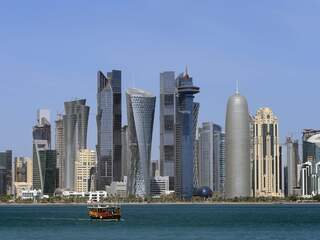 See also:
An overview of the Arab diplomatic crisis with Qatar