Bayer Leverkusen has trainer Peter Bosz Sunday appointed as the successor of the earlier in the day sacked Heiko Herrlich. The Dutchman signs a contract until mid-2020 at the Bundesliga club.
The 55-year-old Bosz starts on 4 January at his new job in Leverkusen. Hendrie Krüzen is his assistant.
Leaf was last active as a trainer of Borussia Dortmund. There he was last year after a half year, fired because of disappointing results.
Herrlich was since the summer of 2017 coach of Leverkusen. The 47-year-old German finished last season as the fifth with the club. This season, the clearly less energetic in the league; Bayer suffered seven defeats, and is ninth in the rankings.
Interestingly enough, knew Herrlich four of the last five races to win with Leverkusen. The club won Saturday at home with 3-1 from Hertha BSC. Also do the club well in the Europa League and the German cup.
'Leaf stands for attacking football."
"Unfortunately, there was no longer denying that the team stopped under the direction of Heiko Herrlich," said sporting director Rudi Völler of Leverkusen. "Even though we have the connection with the places for European football again, we find a change of coach is needed after the unsatisfactory first half of the season."
"Leaf stands for attacking football at a high pace", emphasises technical director Simon Rolfes. "He has always shown a lot of passion with young players to be able to work."
"Therefore fits Bosz good for us because we have a long history of educating talents. Bosz has, especially with Ajax show that young players can make and also a good team can forge."
Bosz was previously a trainer of Ajax, Maccabi Tel Aviv, Vitesse and Heracles Almelo. With Ajax he reached the final of the Europa League, which was lost to Manchester United.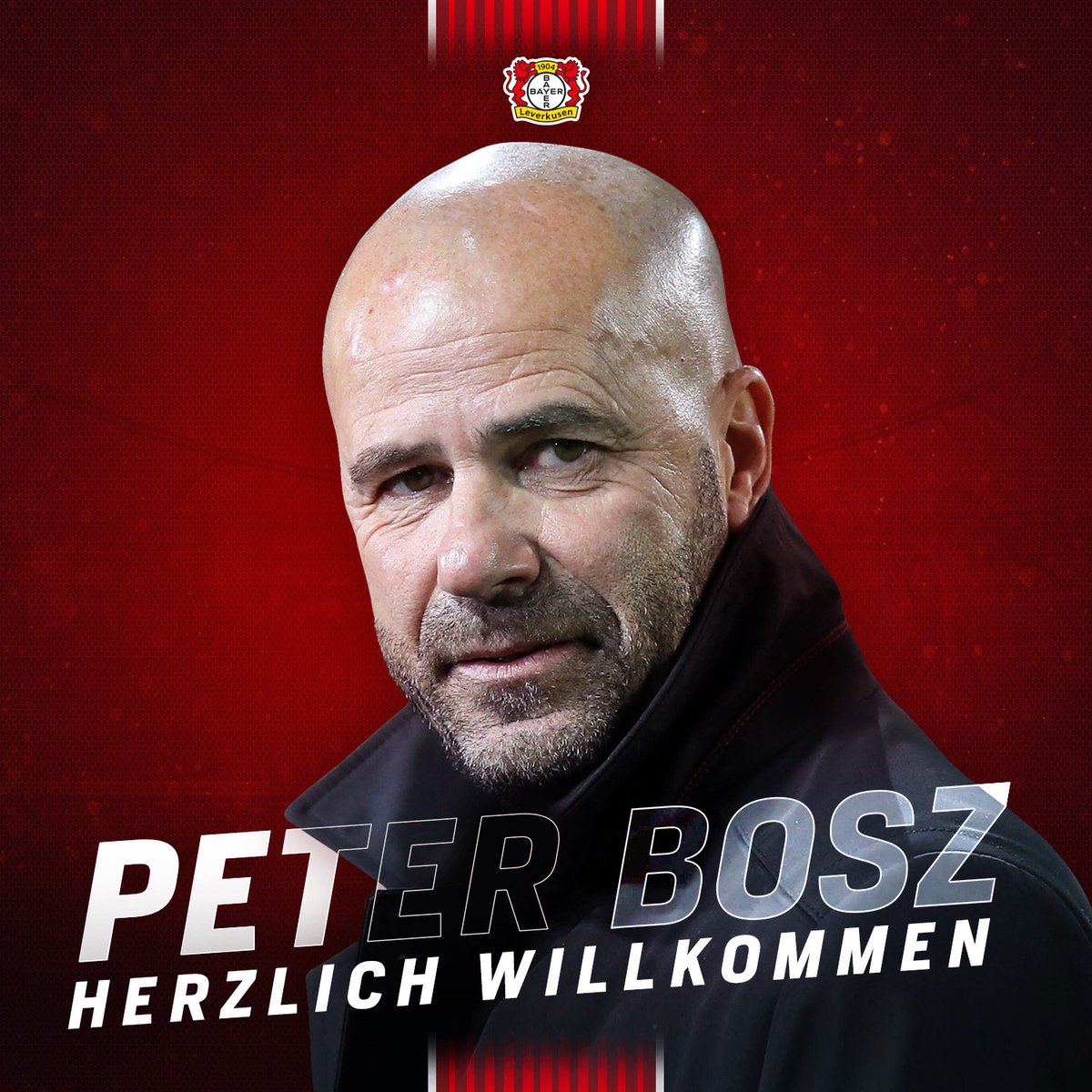 Herzlich Willkommen bei #Bayer04, Peter Bosz!
All Infos: https://t.co/U5Eb0utx6C
Avatar
Auteurbayer04fussballMoment of plaatsen10:08 – december 23, 2018
Do you want to every morning, right to know what you night have missed, and what the day is going to happen? Subscribe to our This is the news-newsletter!