in the vicinity

Video
Pence talks about the upcoming North-Korea summit
Vice President Pence talks about the upcoming North-Korea summit at the Faith and Freedom Coalition "Road to majority' Convention in Washington, DC
Vice-President Mike Pence had soothing words for the family of an American student who died after a 15-month detention in North Korea.
Speaking on Saturday against the next North-Korea summit at the Faith and Freedom Coalition "road to majority" Convention in Washington, DC, Pence said he had spoken to warm beer father on Saturday, relay a message, that the President had offered up earlier this week.
"I am sure today, his father, the President, said two days ago, your beloved son, Otto, warm beer, will not have died in vain."
OTTO WARM BEER FOR PARENTS IT IS ABOUT THE SON OF TORTURE BY NORTH KOREA: "THEY ARE TERRORISTS"
Pence said that the "eyes of the world" are on Trump when he was only a few days prior to a meeting with the North Korean dictator Kim Jong-Un.
The Vice President praised the Trump about his success so far with North Korea speaks of this country's participation in the Olympic games, which will test the suspension of all ballistic missile and, most recently, the release of three American hostages.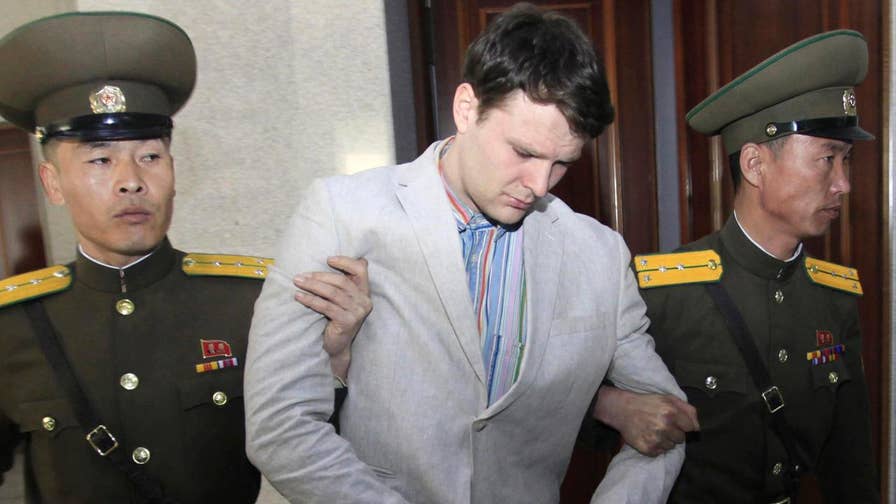 Denuclearization of North Korea will be in the forefront in the summit discussions, the hermit Kingdom's role in the global economy
"After years of failed policies and broken promises in the last year, the President Trump the failed policy ended, to be known as strategic patience, and he took a strong stand," Pence said. "After months of steadfast American leadership, strong words, and deeds, began to change things."
TRUMP WARNS KIM JONG-UN-NORTH KOREA SUMMIT: "IT'S A ONE-TIME SHOT"
Pence said that Trump this meeting is approaching with great confidence, but also that he, with "open eyes".
"He will know in the first minute, if you are serious, and if you are not it. And if you are not we will not waste your time or ours. We will not repeat the mistakes of the past."
Pence ended his speech by asking the American people for their support as a trump heads in ground-breaking territory.
"Let us pray for our President, and we want to pray for peace for the Korean people and the world."