Paul McCartney and Ringo Starr together in the studio

Photo: AFP
Paul McCartney and Ringo Starr are together in the studio to record for the new album from the former Beatles drummer. "Thank you for coming and for the you play great bass parts," writes Starr on Twitter with a photo of the two Beatles-veterans.
The last time McCartney and Starr together in the studio emerged in 2010, for the album Y Not from Starr.
McCartney played bass on the song Peace Dream and sings on Walk With Me, for which Starr in the first instance, McCartney (74) had also asked the bass to play. But when this number had heard, he said, "I don't know if I do this, does the bass want to play. But I do think that I have a piece of can sing along."
"Ringo and I looked at each other and gave Paul the microphone. He sang his party and it sounded fantastic. It made the song really. It was great," says producer and sound engineer Bruce Sugar on Billboard.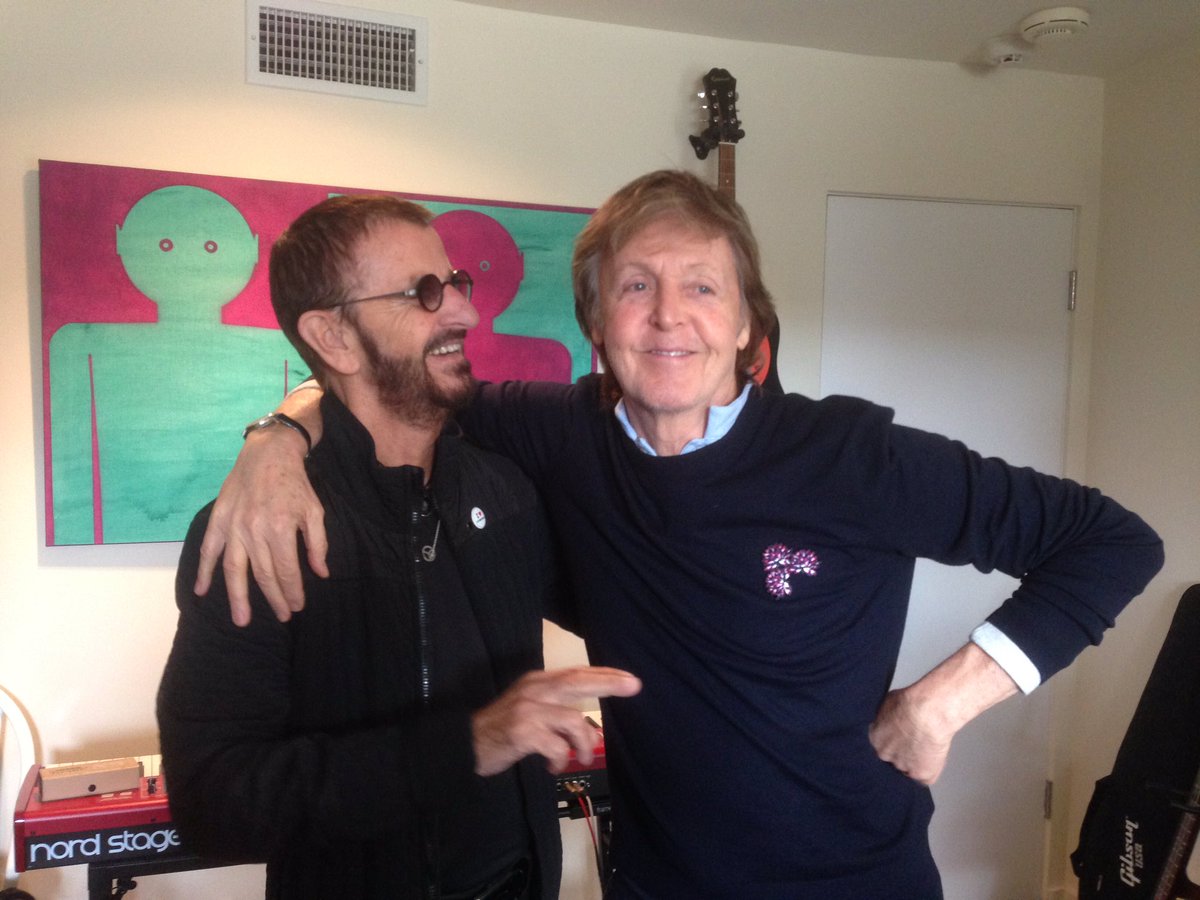 Thanks for coming over man and playing Great bass. I love you man peace and love. ?✌️???☮
Avatar



Author
ringostarrmusic
Time of placing
02:26 – February 20, 2017
​