Paul de Leeuw gives viewers Who steals my show
Paul His new program Who steals my show on NPO 1 Saturday viewers turned in. After the good start last week with 1.3 million viewers, were now 887.000 people.
It turns out that that Sunday, the numbers of Foundation for sight examination (SKO).
The Lion stood behind Wie is de Mol? programmed, that again was good for high ratings. To the second episode looked at 2.5 million people. This was best viewed on Saturday.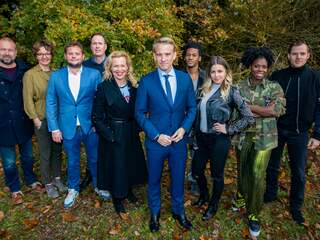 See also:
A new season of Wie is de Mol? The creators revenge?
RTL 4 was compared to great figures discuss: the start of the new seasons of I Know much, and All You Need Is Love knew both of them above the million come out with, respectively, 1.5 and 1.6 million viewers.