Passengers hijacked Libyan plane to Tripoli
Photo: AFP
The 111 passengers of the plane that Friday was hijacked to Malta had to fly to the Libyan capital of Tripoli, the original destination of the flight.
It reports the Libyan state news agency Lana Saturday.
Two men forced the crew of the aircraft of Afriqiyah-Airways on a domestic flight in Libya to Malta to fly. There was hours of negotiation, after which the two hijackers and all the passengers let go and self-surrender. Eventually got no one injured.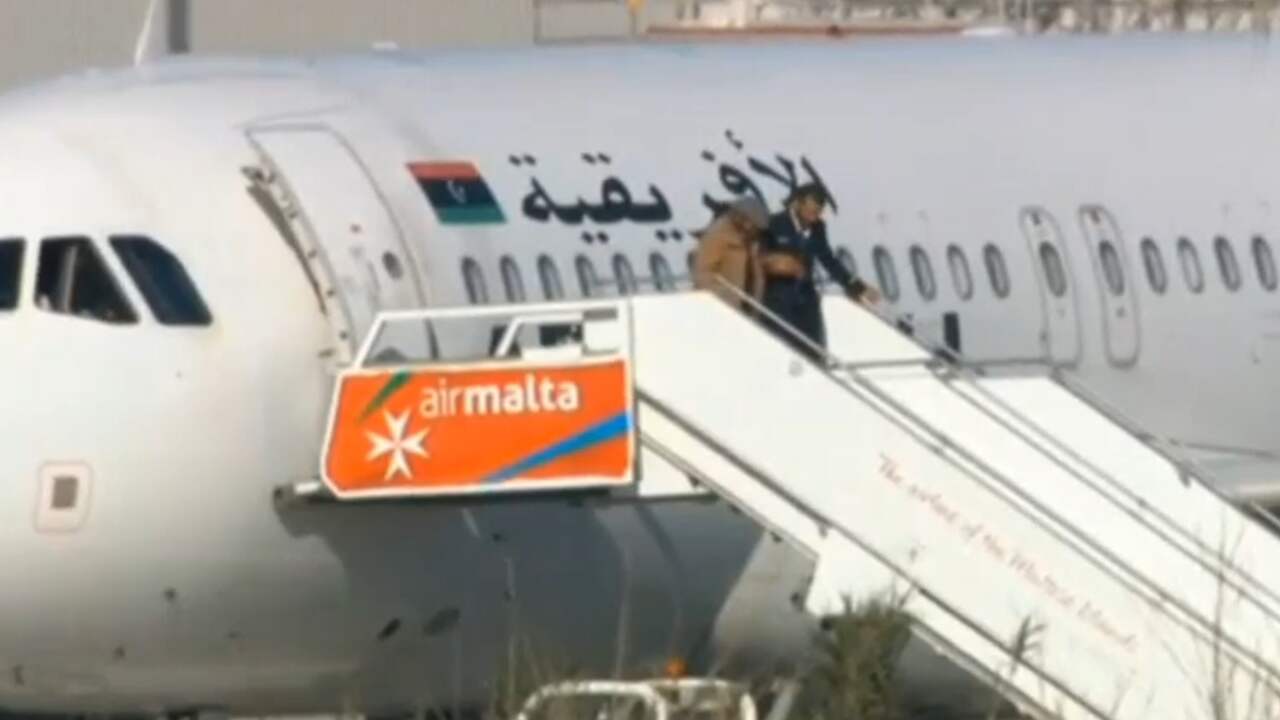 Passengers leave Libyan aircraft after hijacking
According to the Maltese prime minister Joseph Muscat had the hijackers not requirements. However, lay people the supporters of the ousted and killed dictator Muammar Gaddafi, because they are a Libyan flag from his reign were fluttering.
Libyan plane hijacked
A Libyan plane, that of Sabha in southwestern Libya to the capital Tripoli would fly, Friday hijacked. The hijackers allowed the unit to relocate to Malta.
© AFP
Passengers have, after long negotiation, in groups of the plane may leave.
© AFP
The hijacking is without bloodshed, ended.
© AFP
Share this photo via:
Back to slideshow
Weapons
The captors had a hand grenade and a gun. After the end of the hijacking was the plane a second gun found. Initial studies indicate that these weapons are fake, reports Muscat.
All flights to and from Malta were postponed. The president of Malta, Marie-Louise Coleiro, called on the inhabitants to stay calm.