Nikolas Cruz faces the death penalty if convicted of murder in the attack, which killed 17 people.
(Taimy Alvarez/South Florida Sun-Sentinel via AP)
Park, Fla., school shooting suspect Nikolas Cruz told a Broward County Sheriff's detective shortly after the murder of 17 people at marjory Stoneman Douglas High School that he was haunted by a "voice with no name telling me what to do," according to a transcript released Monday.
When Cruz the interrogator, Detective John Curcio, asked him what the voice told him to do, Cruz replied, "Burn. Kill. Destroy … everything." He said that he had started hearing the voice after his adopted father died in 2004, but it started getting worse when my mother passed in November 2017.
According to Cruz, the voice told him to buy the gun used in the Park to photograph. He also claimed that when he refused to do what the voice said, it would "tell me to hurt myself."
Cruz described the voice as that of a man about his age, and said that the only person he ever told about it was his brother.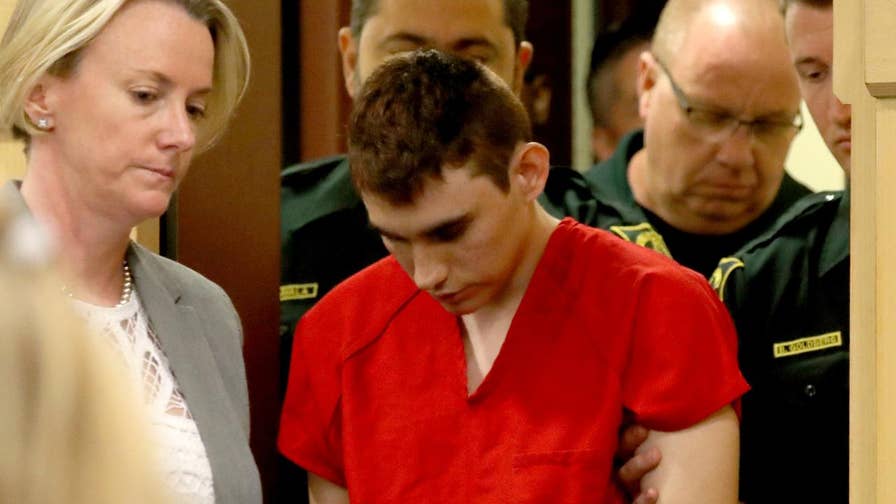 Officers of justice released the partially edited transcript after a judge ruled last month that the non-admission share should be made public. Multiple media sought the declaration of the release under Florida's public records law.
Cruz's lawyers wanted it suppressed, saying its publication could hinder his right to a fair trial.
In the course of his 12-hour statement, Cruz discussed two separate attempts to commit suicide, after by means of self-induced alcohol poisoning and once by the intake of ibuprofen. He told Curcio that the second attempt happened two months before the Feb. 14 mass shooting and only made him sick.
Cruz also told Curcio that he has done "a lot" of drugs, specifically Xanax and marijuana, but that "no one knew about it."
The transcript indicated Cruz was cooperative in answering Curcio questions and so soft spoken, that the detective asked the suspect to raise his voice " unless you want me to sit on your lap."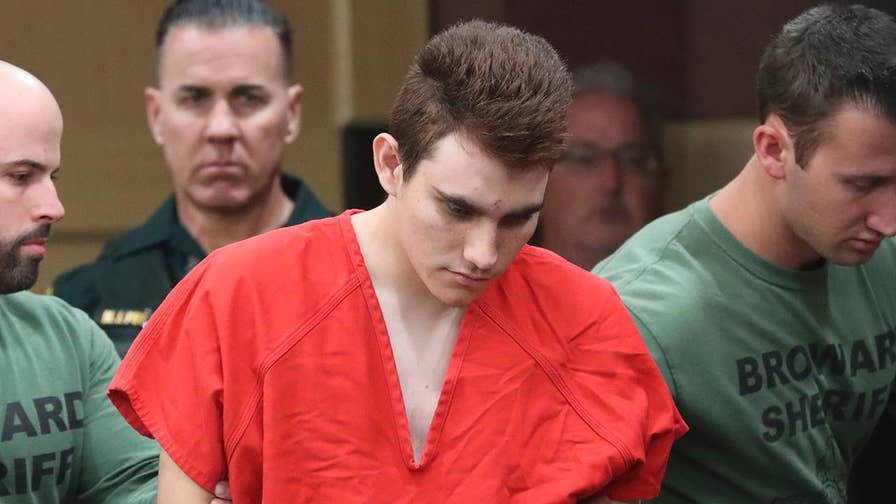 When Curcio left the interrogation room, Cruz focused his anger on himself. He repeatedly refused offers of food and replied, "I don't deserve it" when the detective asked if he wanted water.
When Curcio left the room to retrieve two bottles of water, Cruz said out loud: "Kill me. Just f-ing kill me. F—."
Two hours later, when Curcio left the room to see about the repair of Cruz, the phone of the suspect raged: "I want to die. In the end, you are nothing but worthless s – – – dude. You deserve to die, because you f-ing worthless …"
Cruz faces the death penalty if convicted of the attack, which also wounded 17 others. His lawyers say that he would confess in exchange for a lifetime prison sentence, but the prosecutors have rejected that offer.
Fox News' Kathleen Reuschle and The Associated Press contributed to this report.