Overmars reports that there is no agreement between Ajax and Spurs on Sanchez
Photo: ProShots
Ajax and Tottenham Hotspur have still not reached agreement on a transfer of Davinson Sanchez.
That, says director of football cases Marc Overmars. The clubs are not even on the tranfsersom that for the Colombian defender needs to be paid.
"We are still in conversation. There is no final yes or no", says Overmars Thursday night just before the kick-off of the Europa League match against Rosenborg at Ziggo. "It depends on the price."
Messages that Sanchez is all of to London for a medical check-up to be, refers Overmars to the realm of fable. "He is here 100 yards away, in a hotel. So he is not at inspection."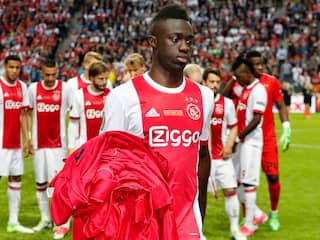 See also:
Ajax wants Sanchez only let go for at least 40 million euro
Motivation
Sanchez is missing in the clash against Rosenborg. Just like last weekend against Heracles, he can not charge it sufficiently to play.
"We had him very like to be seen in action, but the coach only wants players who are one hundred percent motivated," says Overmars.
Tottenham is the only club that Ajax is negotiating Sanchez, so there are no other hijackers on the coast. "There are no other parties in the game. Or is it still going around? There can be a lot of change, it is difficult to predict."
According to English media would be there during the negotiations Thursday, a breakthrough was reached. The clubs would agree a transfer fee of 46 million euros. Some thirty million euros, as the English might at once transfer, the rest will follow later. Sanchez has in Amsterdam have a contract until mid-2021.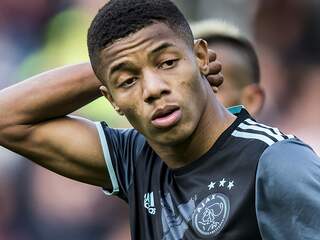 See also:
Ajax with Neres against Rosenborg, Sanchez is out of selection