Obama is not adding urn with ashes of Fidel Castro
Barack Obama will Sunday, the adding of the urn with the ashes of Fidel Castro does not attend. That has the White House announced Monday.
Also, vice president Joe Biden do not go to the ceremony in Santiago de Cuba, in the southeast of the country.
The relations between the United States and Cuba under Obama is vastly improved. The American president, in march a historic visit to Cuba and spoke with the ruler Raúl Castro. His older brother Fidel, he met not. The revolutionary leader died Friday at the age of 90.
Also other heads of state had the Sunday down, under whom the Russian president Vladimir Putin. He sends president Vjatsleslav Volodin, as deputy. The Canadian prime minister Justin Trudeau is missing also on the cemetery of Santa Ifigenia.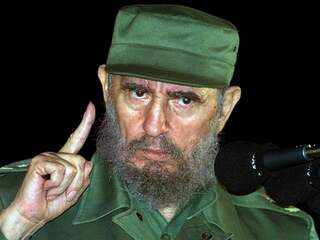 See also:
Fidel Castro, 47 years, the leader of Cuba
Commemoration
Monday went tens of thousands of Cubans to the streets in the capital city Havana to make their last respects to the former leader. People wore carried Cuban flags and they had a banner with the text "We are Fidel".
The crowd gathered on the Square of the Revolution. They shouted slogans like "Long live Fidel" and "We hear him, we feel him, he will always be here".
The government had invited everyone to the square for a two-day celebration that began with a 21 gun salute.