NPO repeat TV-show with Henk Elsink
NPO 1 repeat Sunday-morning episode of the TV show with the Friday death of Henk Elsink. The program is at 09.00 o'clock broadcast.
Host Ivo Niehe visited the comedian and writer on Mallorca. He lived there then.
Elsink told in the 23 minute interview about his books and shows. He also tells about his family and comes to the sudden end of his career as a comedian to bid.
Elsink on Friday evening, died at age 81. He suffered from Alzheimer's disease.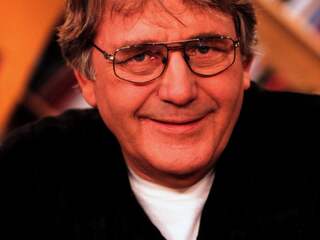 See also:
Comedian Henk Elsink (81) died