NOS acknowledges error in reporting about public when Wilders in Spijkenisse
The NOS has the news coverage about the turnout at the meeting of Geert Wilders in Spijkenisse adjusted. The broadcaster spoke of 'unprecedented interest', at the meeting of Wilders in Spijkenisse.
Among others, the Volkskrant responded in a televisierecensie critical to the news: "According to people who were present, there were up to 150 PVV-supporters and at least as many journalists, security guards, agents and agents in citizen. Still, it was Wilders' campagnestart the opening of the NOS Journaal of Eight hours, that spoke of an 'incredible crowd that came down'."
The newspaper notes, however, that long after, there was no "incredible crowd". "A real crowd, for example, was on the leg at the zorgmanifestatie on the Malieveld in The Hague. There were at least six thousand people. That news will have to make do with a minute and a half, after the thick six minutes of free airtime for Wilders."
According to the Volkskrant his viewers for fools, in this time, extra harmful is because the media under a magnifying glass.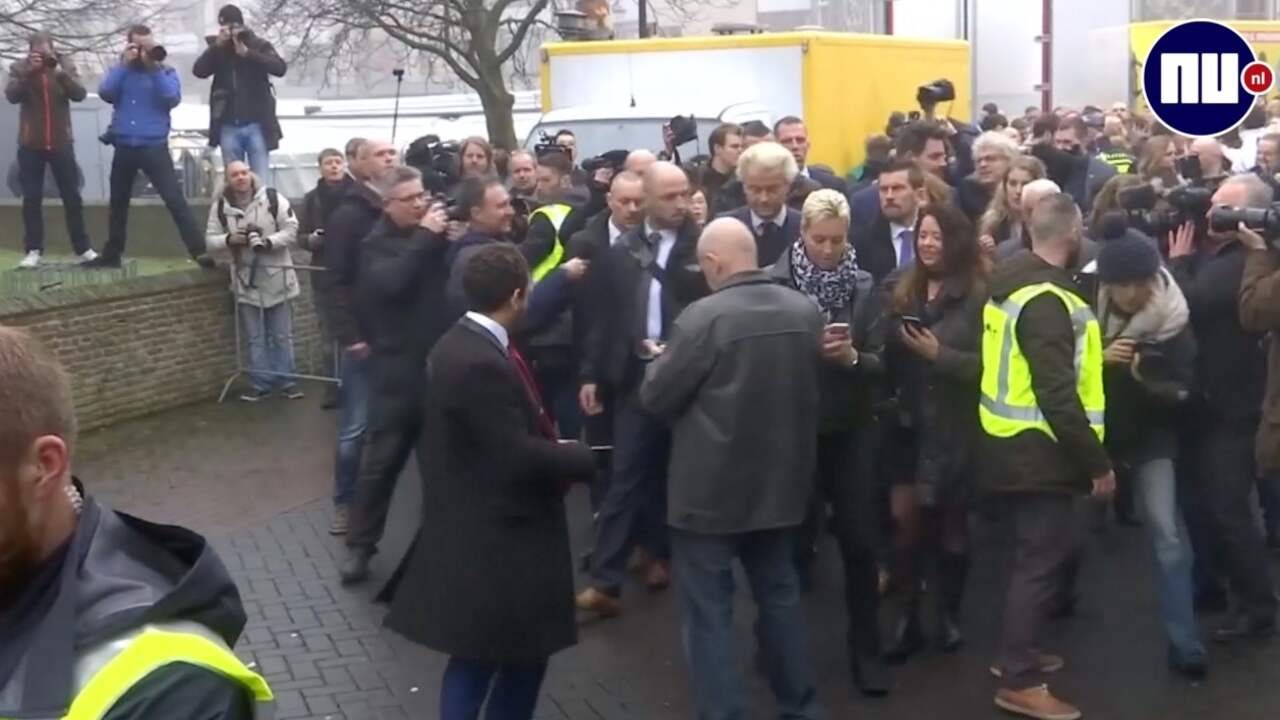 A lot of press for Wilders at the start of the campaign
Equal
The NIS recognizes himself in that criticism. "Anyone who is about it has surprised that there is an unprecedented interest was, of course, equal. Because in fact it was not much more than a party leader on the campaign," said the broadcaster.
The NOS writes that Wilders was surrounded by dozens of supporters and press. "As a result a lot of pushing and pulling, partly due to all the safety precautions."
This seemed to be the meeting in Spijkenisse hectic than other visiting Wilders. "We have tried to describe it, but there were other words to choose," concludes the statement.