New Zealand is all automatic and semi-automatic assault weapons as soon as possible, ban, and was prime minister Jacinda Ardern Thursday announced at a press conference.
Ardern was already familiar with stricter arms legislation to want to come as a result of the shooting in Christchurch last week.
Also tools for customizing rifles and warehouses with large capacity in the ban. "Any automatic or semi-automatic weapon that the terrorist attack is used, is prohibited," said Ardern Thursday morning.
The first victims of the mass murder in Christchurch are Wednesday buried. Two Syrian refugees, a man and his son that recently to New Zealand had arrived, are buried in Memorial Park Cemetery in Christchurch.
The racially motivated attack last Friday has, to date, fifty people killed. A further thirty people were injured. The alleged perpetrator, a 28-year-old right-extremist from Australia, is currently fixed.
62
Students Christchurch dance haka's for the victims of attack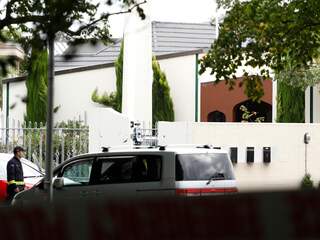 See also:
This we know about the attacks in New Zealand mosques