New supervisory board KNVB officially installed
The new supervisory board of the KNVB is Monday officially installed. The five-member team is under the leadership of john Smith, former chairman of Heracles Almelo.
In addition to Smith take Elsemieke Havenga-Hillen, Han Berger, Niek Jan van Kesteren, and Erik Mulder, have a seat on the supervisory board, which must monitor the strategy and policy of the section of professional football within the KNVB.
The first task of the supervisory board is the appointment of a new director of football. This is Eric Gudde nominated, who will soon be saying goodbye as the general director of Feyenoord.
"I have a few good conversations with him," said Smith. "Because if we are not on one line had been, I had not to this function need to start." The intention is that Gudde on 7 november to get started.
Smith is for a period of three years. That is one year less than the other supervisory board members. That is to prevent it at the same time stepping down as the new director of football.
Expertise
Jean Paul Decossaux, the interim director of football, says on the web site of the bond are pleased with the new team. "A beautiful combination of expertise and experience that we can put together a solid step on the road to a renewed and stable KNVB can go. My colleagues and I look forward to working together."
Smith says very honored to have been with the appointment. "We will trust in us, not confound, all the necessary expertise in the supervisory board present to have a good supervisor on the KNVB professional football."
Smith, who Heracles nineteen years, has himself proposed the image of the KNVB to improve. "I am in favour of a transparent organization where there is no room for backroom. In addition, it is important that the KNVB there is for the pro and amateur clubs. Now do you hear me a moment, but soon as a supervisor is that not the case any more."
The KNVB has been for some time looking for a new director of football. The initial Gijs de Jong in August 2016, left Bert van Oostveen follow-up as a director, but his nomination was suspended following criticism of a majority of the clubs from the Eredivisie.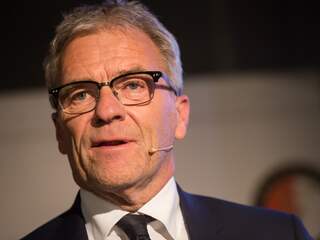 See also:
Gudde and Smith 'honored' with the intended senior positions at KNVB