close

Video
The FBI arrests 5 citizens of New Mexico compound
The federal indictment charges them with violating federal firearms and conspiracy laws.
All five New Mexico compound suspects were indicted by a federal grand jury on Tuesday on firearms and conspiracy charges, less than two weeks after they were arrested by the FBI, officials announced.
The indictment charged the defendants — Jany Leveille, 35, Siraj Ibn Wahhaj, 40, Hujrah Wahhaj, 37, Subhanah Wahhaj, 35, and Luke Morton, 40 – "with conspiring knowingly to provide an alien illegally and unlawfully in the United States, the possession of firearms and ammunition," a press release from the District of New Mexico U. S. Attorney's Office said.
Leveille, a Haitian national who was in the U.S. illegally, was also accused of possession of firearms and ammunition, the press release said.
The suspects are accused of conspiracy to commit Leveille firearms and ammunition from at least November 2017 to August, the press release said, in addition to the move of firearms and ammunition in December 2017, from Georgia to New Mexico.
"The indictment further alleges that between December 2017 and August 2018, the defendants housed in a training camp and shooting range in Taos County, where they stored ammunition and firearms and involved in firearms and tactical training as part of their common plan to prepare for the violent attacks on the government, the military, educational and financial institutions," the press release said.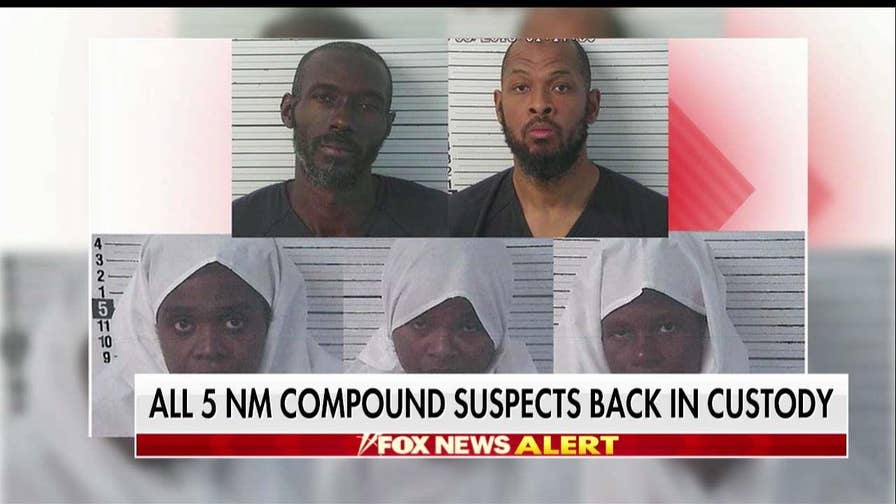 FBI ARRESTS FIVE NEW MEXICO COMPOUND SUSPECTS DAYS AFTER MULTIPLE CHARGES WERE DROPPED
All five suspects were arrested on Aug. 31 by FBI agents and then charged with violating the federal firearms and conspiracy laws. Their arrest followed local officers of justice, that the decision to drop the charges in connection with the death of a 3-year-old boy, whose remains were found at the compound site, and it came to pass after three days, the suspects were released when child abuse charges were dropped.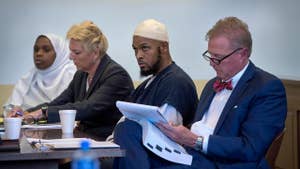 Video
3 'extremist Muslim' New Mexico compound of suspects released
The five suspects were initially arrested by the authorities after an Aug. 3 raid after a monthslong investigation into the disappearance of Abdul-ghani Wahhaj, the 3-year-old. He had serious medical problems, and disappeared from Georgia in December. The residents of the compound were "probably heavily armed and is considered an extremist Muslim faith," an official said at the time.
Siraj Ibn Wahhaj was allegedly training children to commit shootings in schools, according to the prosecutor, who later claimed that the boy's were taught in the use of firearms, as well as the tactical techniques, in order to kill teachers, police and justice and other institutions which they found corrupt.
All five suspects are due back in court in New Mexico on Wednesday afternoon, the press release said.
Fox News' Matt Richardson, Nicole, Darrah, and Katherine Lamb contributed to this report.