Municipalities may still use computers for stemmentelling
At the parliamentary elections on 15 march should municipalities still computers to bet to the election for each count. Those computers may not connect to the internet.
That minister Ronald Plasterk (Home Affairs) Wednesday in a letter to the Second Chamber.
Previously, it was decided that the verkiezingssoftware of the electoral council will no longer be used, since research by RTL News found that there many security issues with it.
The paper ballots will always be hand-counted, but for the addition of the results of different polling stations may tools are used, writes Plasterk. Municipalities said they worry that the manual tally of the results, more time and money it would cost.
The municipalities will be warned that the computers count to be used has no internet connection may have and that no one may only be left with the computer, to prevent fraud.
Paper
The transmission of data to the constituencies will not be concluded electronically, as previously the plan was. Now is there only the paper for used.
It is unclear whether the count pc's only temporarily offline need to be, or that only computers should be used never to have an internet connection. Security experts use such 'airgapped' computers for the handling of highly sensitive data.
According to Plasterk will the election results still in time. The final result should be within a week after the election day are known, so that the new Second Chamber can be installed.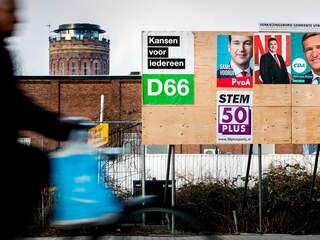 See also:
Verkiezingsblog: The latest news in the run-up to the elections