Most of the Dutch are positive about euthanasia
A large part of the Dutch population supports the possibilities for euthanasia. Thus 88 percent of the good that there is a euthanasiewet and more than three quarters can imagine yourself ever use the to make, according to a study commissioned by the ministry of Health.
More than half of Dutch people think that people with dementia, a psychiatric disorder or people with a "complete life" at certain stages in order to be able to come for euthanasia. Between and 15 and 17 percent is right here.
The last few years the number of cases of assisted suicide, has risen sharply. Died last year 6.091 people by euthanasia, 557 more compared with a year earlier. In most cases, was cancer the cause of the hopeless and unbearable suffering of patients.
The Tuesday published research was conducted by the VU university medical center , Erasmus MC, Academic Medical Center, University Medical Center Utrecht and the Central Bureau for Statistics (CBS).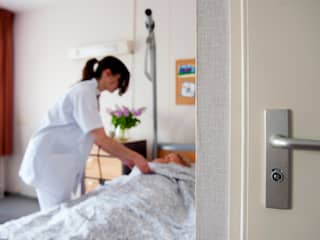 See also:
'Physicians find euthanasia often have a hard time'