Most Dutch people behind Clinton
Photo: AFP
More than half of Dutch people (67 per cent) hopes that the Democratic presidential candidate Hillary Clinton, the new Us president. According to research by Maurice de Hond.
Only 17 percent hope that the Republican opponent Donald Trump in the White House. Under the PVV-voters, the ratio is correct otherwise: 46 percent opt for Trump and 41 percent for Clinton.
Also, a majority of the Population (52 percent) that Clinton, the debate has won over Trump. Only 13 percent feel that Trump if debatwinnaar out of the fight. Only under PVV-voters scores Trump (32 percent) as a debater higher than Clinton (16 percent).
According to The Dog was in June, 73 percent, behind Clinton and 16 percent behind Trump. Also PVV-voters were in the majority for Clinton (46 percent), and not for Trump (41 percent).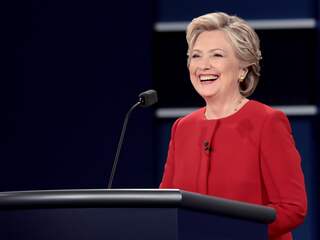 See also:
The first debate between Clinton and Trump in the short