More women in prominent place in new programming 3FM
NPO 3FM has again interfered in the programming. After the departure of figureheads such as Coen Swijnenberg, Sander Lantinga and Gerard Ekdom came the luistercijfers of the radio station in a free-fall.
New voices and a different mix of music had to 3FM save, but to really help did not do that. This is the rudder for the second time in less than a year.
So disappear Wijnand Speelman and Frank van der Lende from the afternoon, depart figurehead Giel Beelen at all and get women a more prominent place. Both Eva Koreman as Angelique Houtveen is starting next month day to hear. The duo Mark van der Molen and Rámon Verkoeijen follows Van der Lende in the afternoon.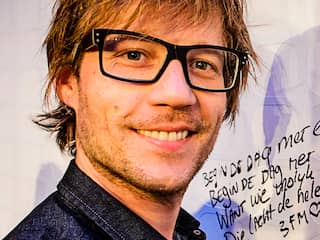 See also:
Giel Beelen departs after almost twenty years at 3FM
According to mediastrateeg Evert Bronkhorst is a surgery. "The previous changes worked just not," he says. That is not so much the fault of the djs. "You have to look very closely what the target audience really wants." This is not only for the new figures. "All you need to know what the audience wants to hear."
3FM hit since 2015 many listeners lost after the switch from big names to competing stations and also had to compete against the rise of streamingplatforms as Spotify or YouTube, which among young people are popular.
To get the target back to find 3FM especially trying to the ideal mix between music and djs. Now it was the mix of music, to rigorously changed, says Bronkhorst. He finds that 3FM is an example should take on the Belgian radio station Studio Brussel, where it is not so much to the dj's running but especially to the music.
Monday to Thursday:
06.00 – 09.00 Domien Verschuuren
09.00 – 12.00 Michiel Veenstra
12.00 – 14.00 Eva Koreman
14.00 – 16.00 Angelique Houtveen
16.00 – 18.00 Mark + Rámon
18.00 – 21.00 Sander Hoogendoorn
21.00 – 00.00 Roosmarijn Reijmer
Friday:
06.00 – 09.00 Domien Verschuuren
09.00 – 12.00 Michiel Veenstra
12.00 – 14.00 Rob Janssen
14.00 – 16.00 Angelique Houtveen
16.00 – 18.00 Mark + Rámon
19.00 – 22.00 Frank van der Lende
22.00 – 00.00 Joram Kaat
Saturday and Sunday:
06.00 – 09.00 Lieke de Kok
09.00 – 12.00 Wijnand Speelman
12.00 – 14.00 Rob Janssen
14.00 – 16.00 Jorien Renkema
16.00 – 19.00 Herman Hofman
19.00 – 22.00 Frank van der Lende
22.00 – 00.00 Saskia & Olivier