"More than fifty militiamen were killed by Congolese army'
In the Congolese province of Central Kasai by the army more than fifty members of the Kamwina Nsapu-militia killed. It is restless in the province after the death of the leader of the militia.
Kamwina Nsapu, the leader of the eponymous militia, in August, killed by the army after he had said all government forces from the province to want to dispel. According to Nsapu would the army and the local population to exploit.
The militia is trying since August, his death to avenge, and in the fight with the government forces in the past few months hundreds of deaths. Thousands of people would have fled.
The situation in Congo has deteriorated sharply after president Joseph Kabila refused to proceed after the expiration of his term of office. In addition, there is a lot of struggle between ethnic groups and to the mineral resources that the country is rich in. Before the end of 2017, there should be in the Congo elections are held, He may do not more participate.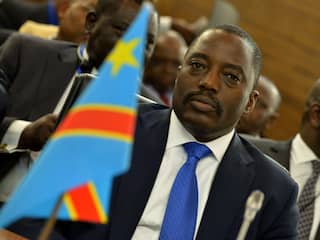 See also:
Intermediary confirms appointments departure of Congolese president Kabila