Miedema sees after victory at the Norway escape Germany as the next target
Vivianne Miedema is aware that the quarter-finals of the european CHAMPIONSHIPS close for the Oranjevrouwen after the 1-0 victory Sunday in the opening match against Norway. But according to the Orange spire, it is also important to as group winners to go through, because a strong Germany is escape.
"The goal now is first to be in the group, so we probably won't against Germany. Here we go now," said Miedema for the camera of NUsport.
Germany, that the last six times still the European title grabbed, begins Monday in group B at the european CHAMPIONSHIP. Orange is in group A, and find Thursday, Denmark at The Castle in Rotterdam, and then the group stage in the Willem II Stadium in Tilburg, is ended against Belgium.
Although Norway has the toughest opponent seems to be in the group of Orange, Miedema on her guard. "Denmark and Belgium also have extremely great quality. But on paper we are now standing with one leg in the quarter-finals."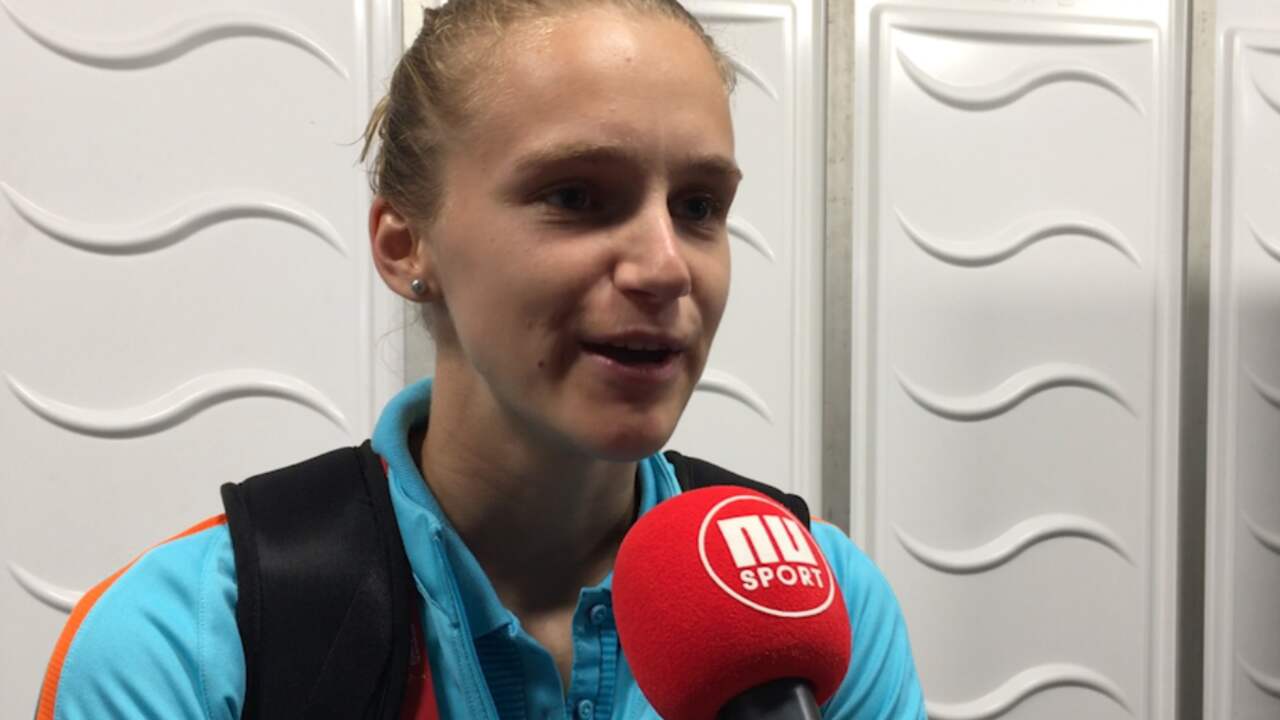 118
Miedema, after openingsduel: 'We are on paper with one leg in the quarterfinals of the
Droomstart
According to the 21-year-old Miedema, that this summer Bayern Munich exchanged for Arsenal, experienced Orange even a droomstart with the 1-0 victory in the Utrecht Galgenwaard stadium in Norway.
"We had with 3-0 or 4-0 win," Miedema. "The whole game we were the parent party. Great to have so time to kick for the eye of 25,000 troops. All those supporters provided additional motivation. I thought it was wonderful."
Tegenvallertje for Miedema, was the fact that they themselves are not scored, despite a number of nice capabilities. "Yes, I'd absolutely love scored. But I still like to play football. I felt fit, have a lot of chances created and keep a good feeling about this competition."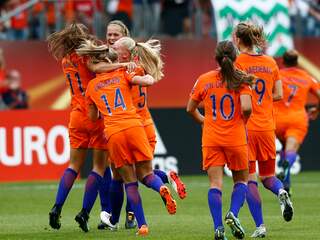 See also:
Orange wins openingsduel EK women of Norway
Orange open european CHAMPIONSHIP women with victory in Norway
The eleven who were allowed to start.
© ANP
© ANP
© ANP
© ANP
© ANP
Joy by Shanice van de Sanden after its 1-0.
© ANP
Joy afterwards.
© ANP
Share this photo via:
Back to slideshow