connectVideoMichigan police officer stops wrong-way driver
Officer Tony Jacob, the driver stops driving the wrong way on US131 in Wyoming, Michigan; officer determined driver appeared to be sleeping.
A Michigan police officer was in the right place at the right time Thursday to stop with a sleeping driver at the head of the wrong way along a major highway.
The Wyoming Police told FOX17 that agent Tony Jacob was driving on U.S. 131 at around 2:45 a.m. when he saw the vehicle.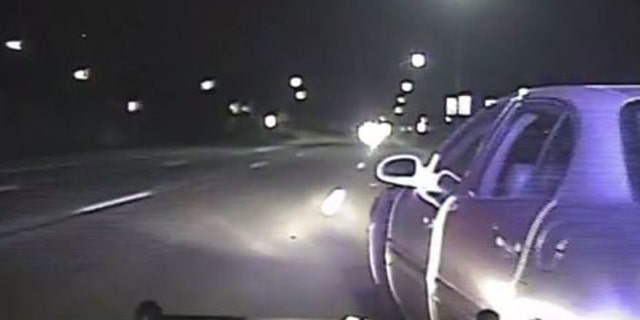 Wyoming Police officer Tony Jacob used his patrol car to move another vehicle to get it to stop.
(Wyoming Police Department)
Lt. Eric Wiler told FOX17 that without Jacob the quick actions of the wrong way vehicle, "definitely would have hit another vehicle head-on."
The driver, who allegedly had not slept for 40 hours, was cited for reckless driving.
Wyoming Police said that nobody was injured during the incident, and that it should serve as a reminder about the dangers of drowsy driving.