McCain compares criticism of Trump media with the language of 'budding dictators'
Photo: AFP
The American senator John McCain has once again criticised the attitude of president Donald Trump in respect of the press. Dictators begin with the suppression of the media, argues McCain, and there must be lessons to be learnt from the past.
The Republican is more critical of Trump. McCain responded with the statement in the program Meet the Press on a tweet from Trump in which the president and the press "the enemy of the American people."
"I hate the press, I hate you specifically," says McCain to interviewer Chuck Todd. "But the fact is that we you need. We need the free press. That should be just. That is the essence of life."
McCain says that the press should be to the democracy "as we know it" to retain. "I am afraid that we are without so many of our individual rights and freedoms must specify in the course of time. So begin dictators".
The FAKE NEWS media (failing @nytimes, @NBCNews, @ABC, @CBS, @CNN) is not my enemy, it is the enemy of the American People!
Avatar


Author
realDonaldTrump
Time of placing
21:48 – 17 February 2017
"They start with the suppression of the press. In other words: the consolidation of their power." McCain points to the history. "The first thing dictators do is the press silenced. I say here is not that Trump is a dictator want to be. I'm just saying that we need to learn from the past."
McCain reacts to Trump: 'Dictators start with suppress media'
The Secretary Of Defense Mattis
Also the American secretary of defense James Mattis is not that the media are enemies of the American people. The minister told reporters not to have problems with journalists.
Mattis received during a visit to the Middle East, the question of whether he's recognized in the comments of his political boss. That turned out not to be the case. "I personally have no problems with the press," said the minister.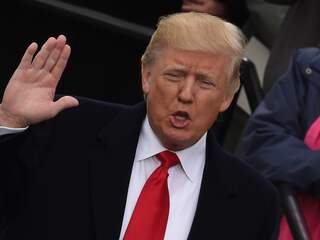 See also:
'Trump keeps it this way no four year full"