Massive earthquake for the west coast Indonesian island Sumatra
A heavy earthquake has Sunday been for the west coast of the Indonesian island of Sumatra. The quake had a strength of 6.4. About possible casualties and damage is still not known.
The U.s. geological center USGS detected the earthquake at around 10.10 pm local time, 5.10 pm Dutch time). The epicenter lies in the Indian Ocean, 73 km west of the city of Bengkulu. The quake took place at a depth of 35.9 km.
At present there is no tsunamiwaarschuwing issued.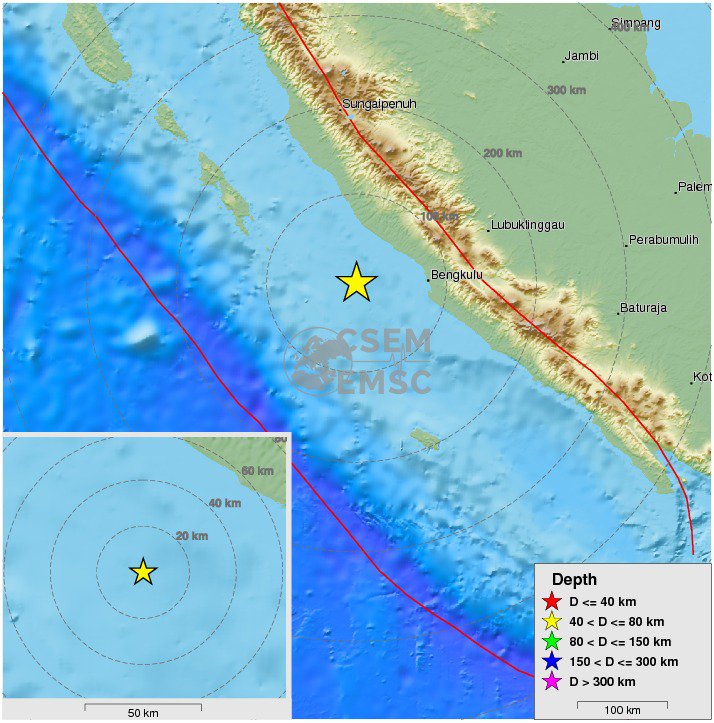 Felt #earthquake M6.4 strikes 76 km W of Bengkulu (Indonesia) 11 min ago. Please report to: https://t.co/REIwBpQhjY
Avatar



Author
LastQuake
Time of placing
03:19 – 13 August 2017