Motorsport
Massive crash Moto3 race at Le Mans due to oil on the track
The Grand Prix of Le Mans in Moto3 on Sunday, marred by a massive crash. At least fifteen motorcoureurs went early in the race crashed in a curve where oil on the asphalt lay.
The race was immediately shut down. All the riders were unharmed, among whom Bo Bendsneyder, that from the ninth place was started. There was, however, the necessary damage to the engines.
The riders slid a for a down on the same spot and slid criss-crossing each other around the track and through the gravel. The smoothness on the road was caused by oil.
The race in France on Sunday and a reboot, but it will be shortened.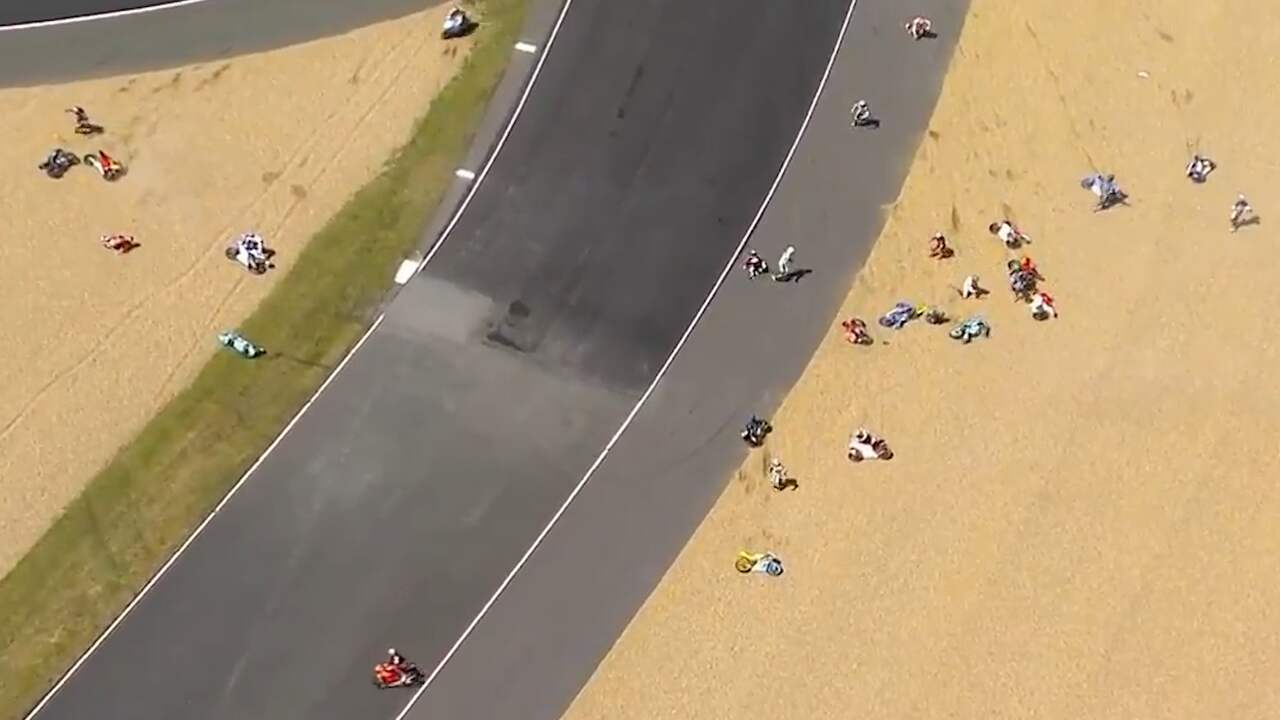 15
Massive crash in Moto3 by oil on the track