to connectVideoFox News Flash, important news, June 26,
Fox News Flash, important news, for June 26, here. Check out what to click on Foxnews.com
A new study suggests that life was possible on Mars in the hundreds of millions of years before the rise in the Earth.
The Red Planet may have been ripe for life as early as 4.48 billion years ago, and after the life of the brakes of the meteorites stopped hitting the earth, according to the study. And it is possible that you would be able to have got at between 4.2 billion euros and 3.5 billion years ago, according to the observations of the study's lead author, Mr. Moser.
"Giant asteroid impact on Mars is between 4.2 and 3.5 billion years ago, but really accelerated with the release of the early water from the interior of the planet, setting the stage for life-in the form of comments," Moser said in a statement. "For this to work, you can point out the best places to get samples back from Mars."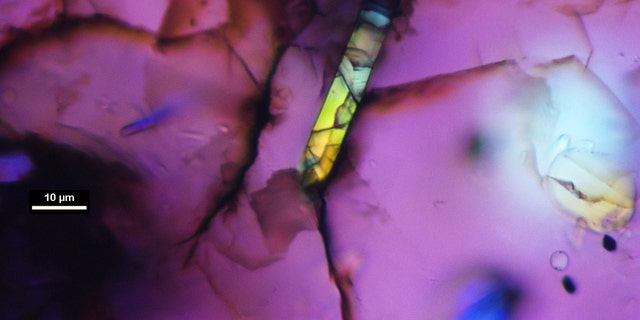 A small igneous zircon grains within the rock fragment, which were broken due to the launch of the Mars, but remained the same for more than 4.4 billion years old. The images were taken with an optical polarizing compound microscope at Western's Zircon & Accessories Phase Sampling. (Credit: Desmond Moser, Western University)
MYSTERIOUS WHITE LIGHT ON MARS SEEN IN NASA PHOTO
The study is considered to be a single of the oldest on Mars, minerals, and watched as zircon and baddeleyite grains are seen in the Martian meteorites using electron microscopy and atom probe tomography.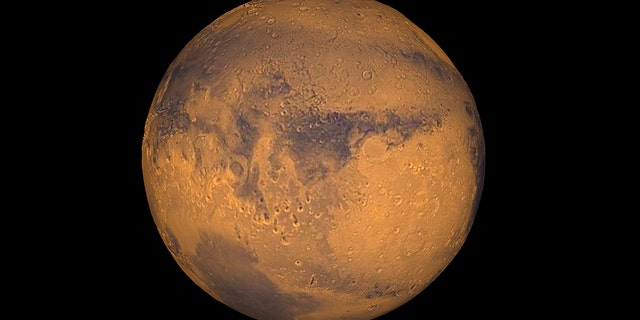 The planet Mars is showing at the Terra Meridiani is seen in an undated NASA image. REUTERS/NASA/Greg Shirah
"[Ninety-seven per cent of the grains exhibit weak or no shock metamorphic features, and the thermal behavior of the shock-induced melting," the study abstract reads. "By contrast, about 80 [percent] of the studied grains were bombarded crust of the Earth and the Moon are in such positions. The massive impact that are proposed to be made of Mars' hemispheric dichotomy must, therefore, have been more than the 4.48 Gyr ago, later on a devastating bombing campaign."
NASA PICKS LANDING SITE FOR THE MARS 2020 ROVER THE HUNT FOR ALIEN LIFE
Mars is generally believed to have formed about 4.6 billion years ago, and the Earth is soon to be followed about 60 million years later. It is generally accepted that it was for the first time on Earth some 3.5 billion years ago.
The study, published this week in the journal Nature Geoscience.
CLICK HERE TO VIEW THE FOX NEWS APP