Malaysia declares airport safely after research on poison in case of Kim Jong-nam
The Malaysian government has Sunday announced that the Kuala Lumpur international airport no traces are found of the nerve agent VX, which Kim Jong-nam was murdered.
Men in protective green suits Saturday terminal 2 of Kuala Lumpur International Airport examined for the presence of toxic chemical and biological substances and radioactive radiation. The head of research declared on Sunday that the airport's "safe zone" is.
The investigation followed the announcement that the murder of the half-brother of North Korean leader Kim Jong-un has been executed with a strong nerve gas called VX.
The airport remained open during the studies.
Joke
The Malaysian Health minister, Subramaniam Sathasivam, said that after investigation, it is conclusively established that Kim was killed by paralysis that occurred after he was exposed to the nerve gas.
Kim Jong-nam died a few hours after he was attacked at the airport of Kuala Lumpur. He waited there on a flight to Macau.
One of the two women after the murder are arrested, a 25-year-old Indonesian, said that she something more than $ 90 (more than 85 euro) got to do with the attack on the brother, at the airport of Kuala Lumpur. The woman insists that she thought a joke went.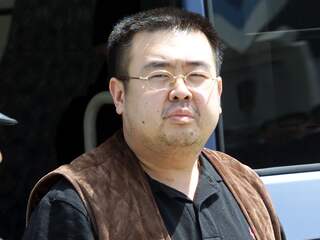 See also:
This is what we know about the assassination of the half brother of Kim Jong-un