Madonna presents a tribute to Aretha Franklin at the MTV Video Music Awards at Radio City Music Hall on Monday, Aug. 20, 2018, in New York. (Photo by Chris Pizzello/Invision/AP)
(Invision)
Madonna accused of delivering a self-congratulatory tribute to the end of Aretha Franklin during Monday night's MTV Video Music Awards.
Before she presented the Video of the Year award, the Material Girl– who turned 60 the same day Franklin died of pancreatic cancer on Aug. 16– took a moment to acknowledge the Queen of Soul's recent passing.
But instead of addressing the 76-year-old historic career, many online critics grumbled that Madonna spent most of the speech talking about himself.
The "Like A Virgin" singer opened the segment by saying Franklin had "changed the course of her life, and told that when she was an aspiring singer and dancer, which she sang Franklin's "(you Make Me Feel A) Natural Woman" acapella during a failed audition.
But a lot of the tributes involved Madonna talking about the beginning of the origin of her life and her career. The singer recalled in detail her rough upbringing in Detroit, where she said that she was often confused with a "whore" during the run of her third-story apartment building, which she described as a "crack house."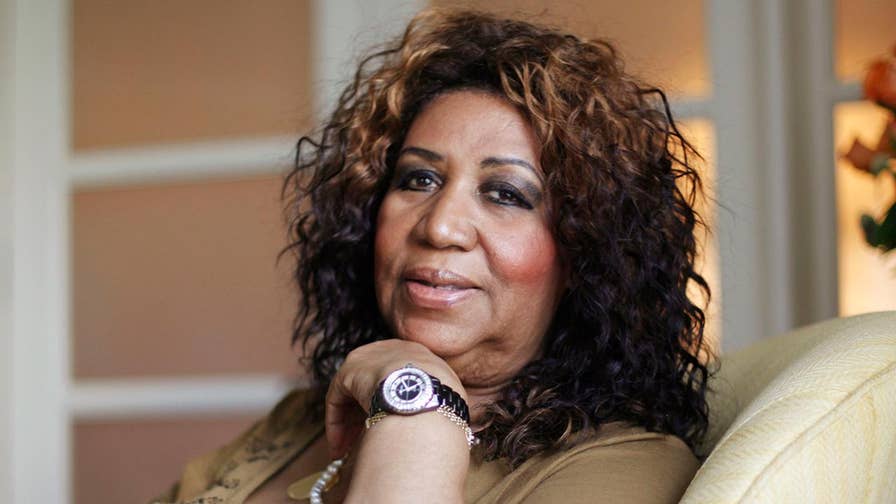 It wasn't long before Madonna became a trending topic on Twitter, such as the Internet, called the pop superstar to turn what was supposed to be a tribute to Franklin in a Madonna monologue.
"That was zo zo zo zo disrespectful," wrote one user. "Aretha ain't money in her purse in the heaven."
Madonna has finally back on track to say that "Long live the queen."
"So, you're probably already wondering why I tell you this story. There is a connection," she said.
"Because none of this would have happened, would have happened without our lady of the soul. She led me to where I am now," she continued.
"And I know that she influenced so many people in this house tonight in this hall tonight. And I want to thank you, Aretha, for the empowerment of all of us. R-e-s-p-e-c-t. Long live the queen."
Gerren Keith Gaynor is Homepage Editor at Fox News. Follow him on Twitter @MrGerrenalist.