In his new series, Mothers on the Edge, talks to Louis Theroux with mothers who have no emotional connection with their young children. The documentary filmmaker is grateful for their openness.
"If you hear them tell you, it scares you there in the first instance. But at the same time, try to get yourself to day by thinking: I respect this woman, because they try to explain where such a huge taboo is, and the situation would like to improve", lets the interviewer for the camera of the BBC know.
According to Theroux's creators as he is very thankful that there are women that are such a big step want to convert, and publicly for their feelings to dare to come.
He hopes that his new range will ensure that mental illness, their stigmas lose and that mothers who do not know where they are going through feel less lonely will feel.
Mothers on the Edge was Thursday night on BBC Two to see.
.@LouisTheroux discusses his latest documentary, in which he meets mothers experiencing mental health problems postpartum.
Watch #LouisTheroux: Mothers on the Edge ' at 9pm on @BBCTwo and @BBCiPlayer: https://t.co/aSnyEXs5se
Avatar
AuteurBBCTwoMoment of plaatsen17:00 – may 12, 2019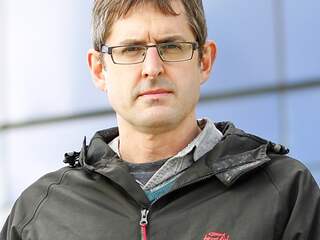 See also:
Louis Theroux is coming with a documentary about postpartum psychosis