Liverpool close in the summer departure of Barcelona coveted Coutinho from
Photo: Getty Images
Liverpool has in a statement on the own site be excluded that Philippe Coutinho this summer, leave the club.
"The final position of the club is that there are no bids on Philippe will be considered. He continues this transfer part of Liverpool," reads the statement.
FC Barcelona showed the last few weeks interest in the 25-year-old playmaker from Brazil. The Catalan club did, according to British media, already had a bid of € 100 million on the attacking midfielder but that was rejected by Liverpool.
Jürgen Klopp, the German coach of Liverpool, had earlier this week already know that Coutinho not for sale at any price.
Neymar
Barcelona is looking for a successor to Neymar, who recently for the record price of 222 million euros to Paris Saint-Germain left. The club is also interested in Ousmane Dembélé of Borussia Dortmund.
Coutinho plays since 2013 for Liverpool. He was in 181 official matches for the club, good for 42 goals and 37 assists.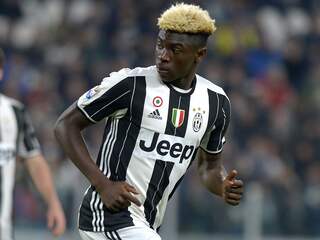 See also:
Transferupdates: 'PSV let the eye fall on The talent of Kean'