Little enthusiasm for German protest against TTIP
Photo: NU.nl/Jaap Pijlman
The turnout for the demonstrations in German cities against the trade agreements TTIP and CETA show Saturday significantly lower than expected.
According to the police, gathered in Berlin to 30,000 demonstrators in Cologne to 10,000, in Hamburg, 6,000 and in Frankfurt to 5,000.
The organizers, who before a quarter of a million demonstrators expected, of higher numbers. They were initially out of 80,000 to 100,000 demonstrators in Berlin and up to 30,000 demonstrators in several other German cities.
The protest against the trade agreements organised by trade unions, environmental organisations and church bodies. They fear that the proposed trade agreements of the EU with the USA (TTIP) and Canada (CETA) erosion of milieuafspraken and social standards cause.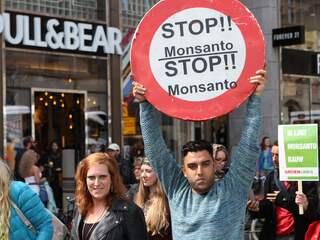 See also:
What is trade treaty TTIP and why is it controversial?