Linkin Park honors deceased lead vocalist Chester Bennington with farewell letter

The members of Linkin Park have a letter on social media shared and addressed to their deceased singer Chester Bennington. "Our hearts are broken", begins the letter.
"The wave of unexpected sadness and denial wanders still by our family while we try to understand what happened", write the members of the band.
Bennington committed on July 20, suicide. He leaves six children and his wife Talinda Ann Bentley behind. The band ordered all the concerts and promised a response.
"You have so many lives touched, perhaps more than you realize. In the last days we have a lot of love and support, both public and private, and all over the world. Talinda and the family appreciate it and we want to let the world know that you are the best husband, son and father: the family will never be the same without you."
Gift
The band honors the personality of Bennington. "A rollicking, funny, ambitious, creative, friendly and generous voice in the room is missing."
"Our love for making music and performing is endless. We don't know what the future will bring us, but we know that our lives are better thanks to you. Thank you for that gift. We love you and miss you terribly. Until we meet again."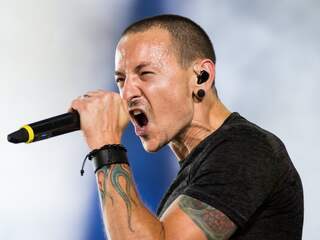 See also:
Chester Bennington was Linkin Park-voice of a generation