Lieke van Lexmond traveling for Idols not to Curacao to zikavirus
Lieke van Lexmond is not with the candidates of Idols on a trip to Curaçao, because of the zikavirus. Despite her pregnancy, she remains the talentenprogramma be present.
"There is the zikamug, so I'm two episodes away," says Lexmond (34) Monday in RTL Boulevard.
The presenter Ruben Nicolai are busy with a new series of the talent show. "And it is a lot of fun."
Or Lexmond, who in the beginning of april should give birth to her second child, also confessed to each other, talk to Nicolai, it is not yet known. "They are so close to the birth that no one assumes that they are there, except Lieke itself," said Nicolai. "I hook up with the live shows again, and then we'll see how long I manage."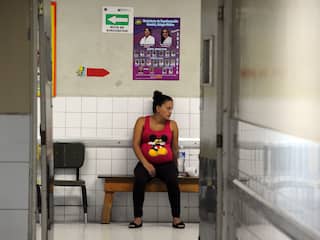 See also:
This is what we know about the zikavirus