Less and less Dutch people smoke
Photo: 123RF
The last few decades, fewer and fewer people start smoking, but the differences in smoking behavior between people with different levels of educational attainment are increasing. Low-skilled workers smoke more often and are more than well-educated workers.
This is evident from Wednesday – World Anti-Tabaksdag – published figures from the Central Bureau for Statistics (CBS) in collaboration with the RIVM and the Trimbos institute.
The total proportion of smokers among highly educated individuals in the Netherlands since 1989, has almost halved. In the low-skilled declined significantly less. More than a quarter of a century ago, smoked 38 percent of low-skilled workers, 40 percent of secondary school graduates and 34 percent of the highly skilled. Now it is about 28 percent of the low-, 26 percent of the secondary and 18 percent of the highly skilled.
Last year, the proportion of smokers ranged from 31 percent of the people with the lowest educational level (at most primary school) to 13 percent of people with a university education.
More and more
The low-skilled smoking is not only more common, they smoke more. Of the low-skilled smokers smoke the vast majority daily (87 percent). At the smokers with a university education is less than half. Also heavy smoking – that is to say, at least twenty cigarettes per day – is much more common among lower educated people.
More than a third of people older than twenty-five years has previously smoked, but has since stopped. The percentage of people that has never smoked differs significantly by educational level: more than half of the highly educated has never smoked, compared to more than a third of low-skilled workers.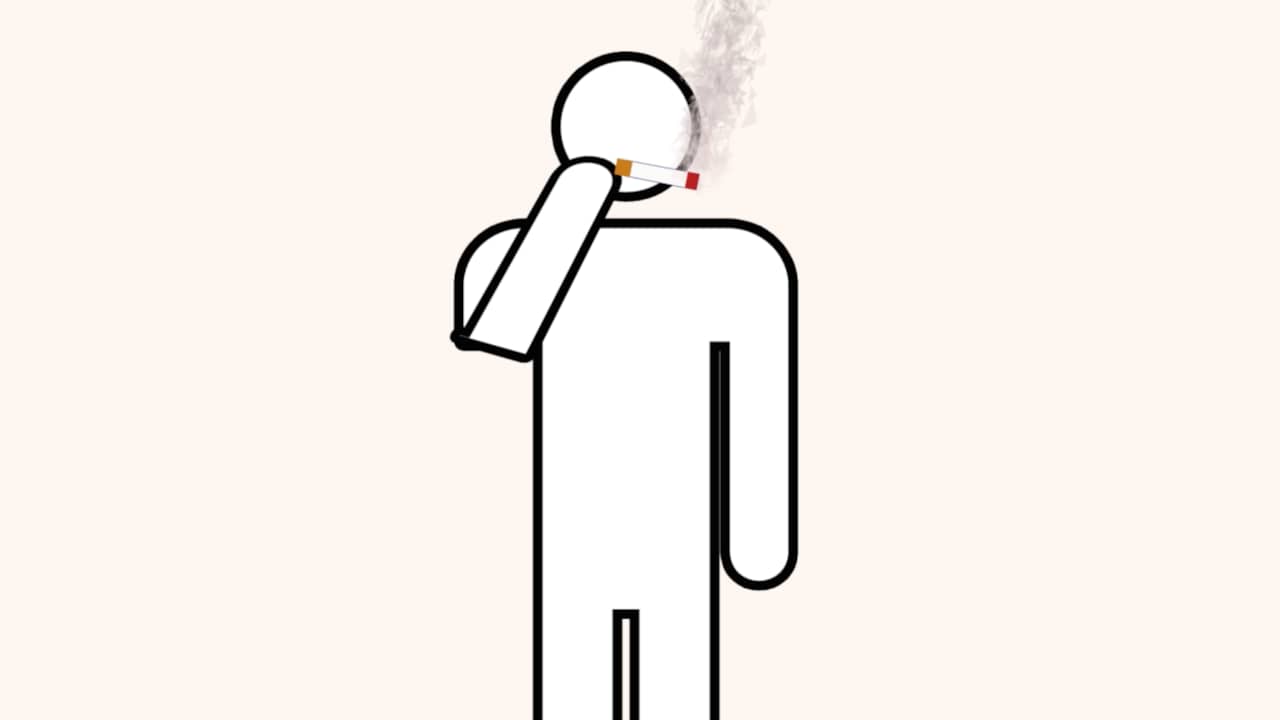 What does smoking with your lungs?