Lens for one year on rental basis from Sunderland to Besiktas
Photo: ProShots
Despite getting Lens has Monday his transfer to Besiktas completed. The 29-year-old attacker is on a rental basis over Sunderland.
Besiktas will pay Sunderland 1.5 million euro for the rental period of a year. The Turkish club also has an option to purchase stipulated on the Customer. For 4 million euro, he can be definitively acquired.
The 34-fold Orange-international is still until mid-2019 under contract with Sunderland, that next season in the Championship plays. According to the quoted Besiktas is the vleugelspeler 2.2 million euro earn, an amount that bonuses can add up.
Lens gave this summer several times to know not to pull out in a year, on the second level of England and aasde for a longer time departure to Besiktas.
Lens was in the past jaargan by Sunderland on loan to Fenerbahçe, the rival of Besiktas. It was there that 38 official matches, in which he five times scored.
Babylon
Besiktas crowned in may to become champion of Turkey and come next season in the Champions League. The club from Istanbul is also Ryan Babel to admire.
Lens started his career at AZ, and played then also for NEC, PSV, and Dinamo Kiev, after which the winger to Sunderland left.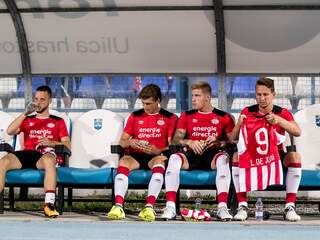 See also:
Transferupdates: 'Luuk de Jong is on the radar of The Farmer'