Legacy Zsa Zsa Gabor goes to charity'
Photo: AFP
The legacy of actress Zsa Zsa Gabor goes to charity. That promises to be her last husband, Prince Frederic Von Anhalt, on the right.
Gabor died in december at 99 years of age, and left an estimated several millions of dollars. The judge has to decide on who the heirs are.
Zsa Zsa Gabor was married in 1986 with Von Anhalt, her ninth marriage. Because the testament of the actress for some time, wants the 74-year-old German to be appointed as sole heir of her ability. According to legal documents in the hands of Daily News claims Anhalt, the daughter of Gabor, Constance Hilton, the testament had stolen and tried to distort it to her advantage.
Von Anhalt says the last wish of Gabor, the money to divide among several charities, wanting to run. "They wanted people who needed help," said Von Anhalt. "I want to do the same, every year. Of all the money that they me has failed, I will have a large part to give away, because that was her wish," continues Von Anhalt, in his statement to the judge.
The exact distribution of the inheritance should be determined by the court. When that ruling is not yet known.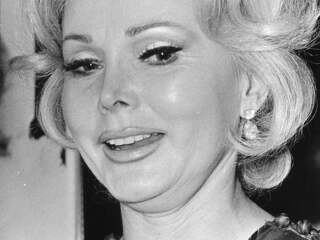 See also:
Zsa Zsa Gabor: One of the last icons of Hollywood