Leaked images of Fitbit-smartwatch show possible infrared sensor
Photo: Fitbit
There are again images have surfaced of the first smartwatch from Fitbit.
The images are in the hands of Wareable. According to the website it goes to the rounded design.
The watch would be in three colour combinations are available: a silver case with a navy blue strap, a roségouden case with a blue strap and a dark housing with a black strap.
The images suggest that there may be an infrared sensor in the watch. This allows the oxygen levels in the blood can be measured. Also, it would be a more accurate way to get the heart rate to follow.
There are three buttons on the watch, two on the left and one on the right. The design seems to continue pretty much on that of the Fitbit Blaze. This fitnesstracker already looks like a smartwatch, but lacks a number of functionalities that most smart watches do contain.
Leaked image of smartwatch Fitbit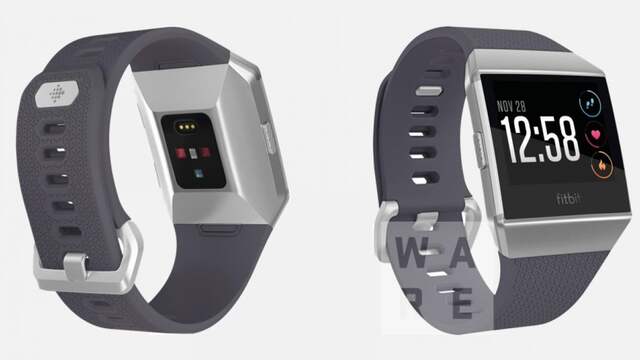 Apps
Earlier this month, said Fitbit-director James Park that the watch GPS and is waterproof up to 50 meters deep. The battery would be several days go. The watch gets its own app platform, where third-party applications.
The first smartwatch from Fitbit should be around november in the shop.