Leader of the opposition Kenya calls for massive strike
Photo: AFP
The Kenyan opposition leader Raila Odinga has Sunday called for a strike on Monday to his claim on the presidency to support.
He accuses the ruling party – "the blood of innocent people to waste" despite increasing pressure on him the elections. to recognize.
The election commission said Friday the incumbent political leader of Uhuru Kenyatta as the winner of the presidential election with a difference of 1.4 million votes. According to international observers, the election is largely fair.
Odinga disputed the results and claims that there is fraudulent. He has no evidence provided.
Strategy
"Jubilee has blood wasted of innocent people. Tomorrow there is no work," said Odinga on Sunday before a crowd of four thousand cheering supporters in Nairobi, with a reference to the ruling party. He promised Tuesday with a new strategy.
Senator James Orengo, an Odinga's key supporters, said the opposition will call for demonstrations. The senator also called for a boycott of the Nation-television channels and newspapers, the largest independent media group of Kenya, because of their reporting on the disputed election.
Odinga's first public speech since Thursday was an unambiguous message that he does not intend his claim to the presidency.
Leader of the opposition Kenya calls for strike
Odinga has called for a strike on Monday to his claim on the presidency to support.
© AFP
Odinga disputed the results of the presidential election and claims that there is fraudulent.
© AFP
According to the leader of the opposition, he is himself the winner of the election.
© AFP
Four thousand people were at his speech to support him.
© AFP
Share this photo via:
Back to slideshow
Riots
In the East African country is currently very restless. In riots after the election victory of Kenyatta are eleven deaths. According to opposition violence for more than a hundred deaths. This death toll is not by independent sources confirmed.
Many Kenyans fear a repeat of the large-scale violence after the elections of 2007, with more than a thousand people were killed. The previous elections in 2013, where Kenyatta for the first elected was, were quiet.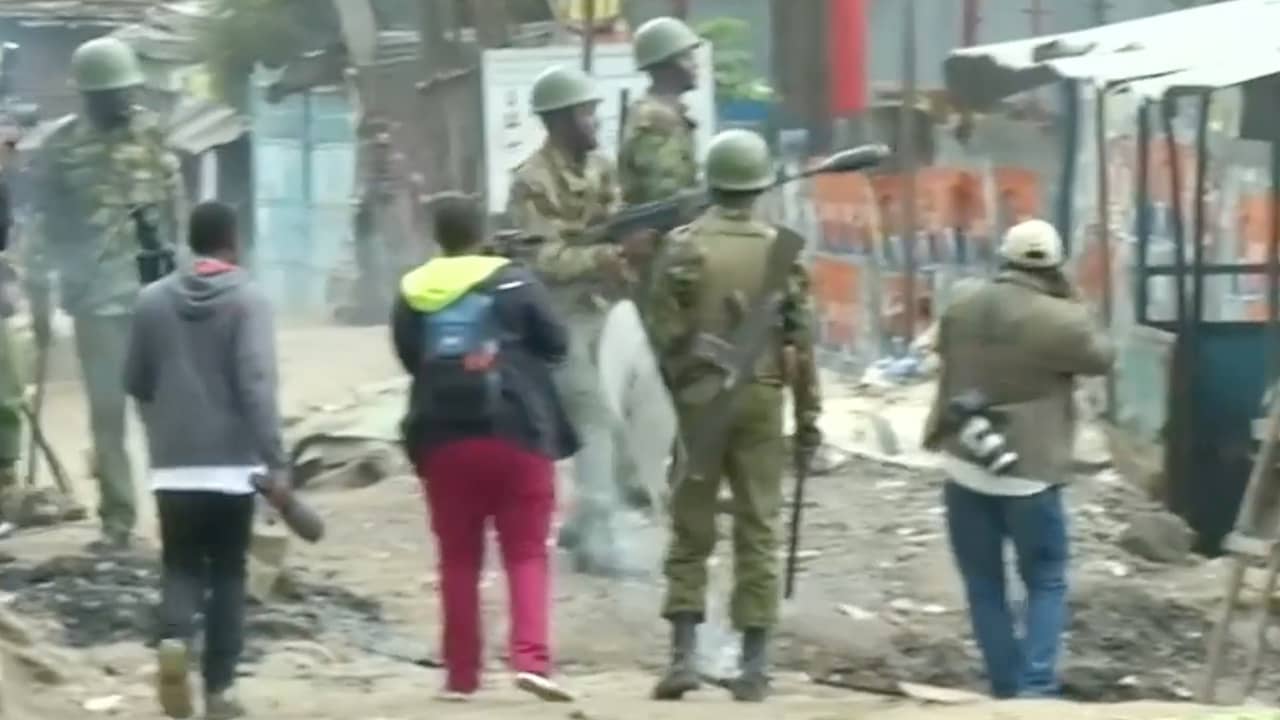 55
Police in Kenya used tear gas during a protest against president Kenyatta