Last broadcast Giel Beelen on Sunday 27 August
Giel Beelen has Sunday final broadcast on 3FM. Beelen says goodbye to the radio in Rotown Rotterdam during the release party of the new album Colossus of Triggerfinger. The event is sold out.
Beelen departs after almost twenty years at the radio station. The Dutch Public Broadcasting (NPO) made his departure last week, at the same time, with the new programming which he does not appear. His contract with BNN-VARA is terminated.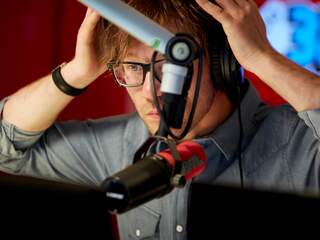 See also:
Background: The most notable moments from the career of Giel Beelen
Beelen stopped last year with the ochtendshow that for years he presented. He made, however, is the program will On Stage, that revolves around live music and new talent.