Largest indoor waterslide in the world opened in Nooitgedacht
Photo: Court of Saxony
In the Court of Saxony in the centre of Nooitgedacht are three large indoor water slides opened. One of these would be the largest indoor waterslide in the world.
The new acquisitions cost a total of 7 million euros.
The three water slides start at a high tower, and guests from three descents to choose from. They have a total length of 422 meters. In the largest water slide that allows up to four people at a time in a band down. After a free fall of ten metres, they come in a funnel with a diameter of 19 meters.
The park has two water slides on the planning.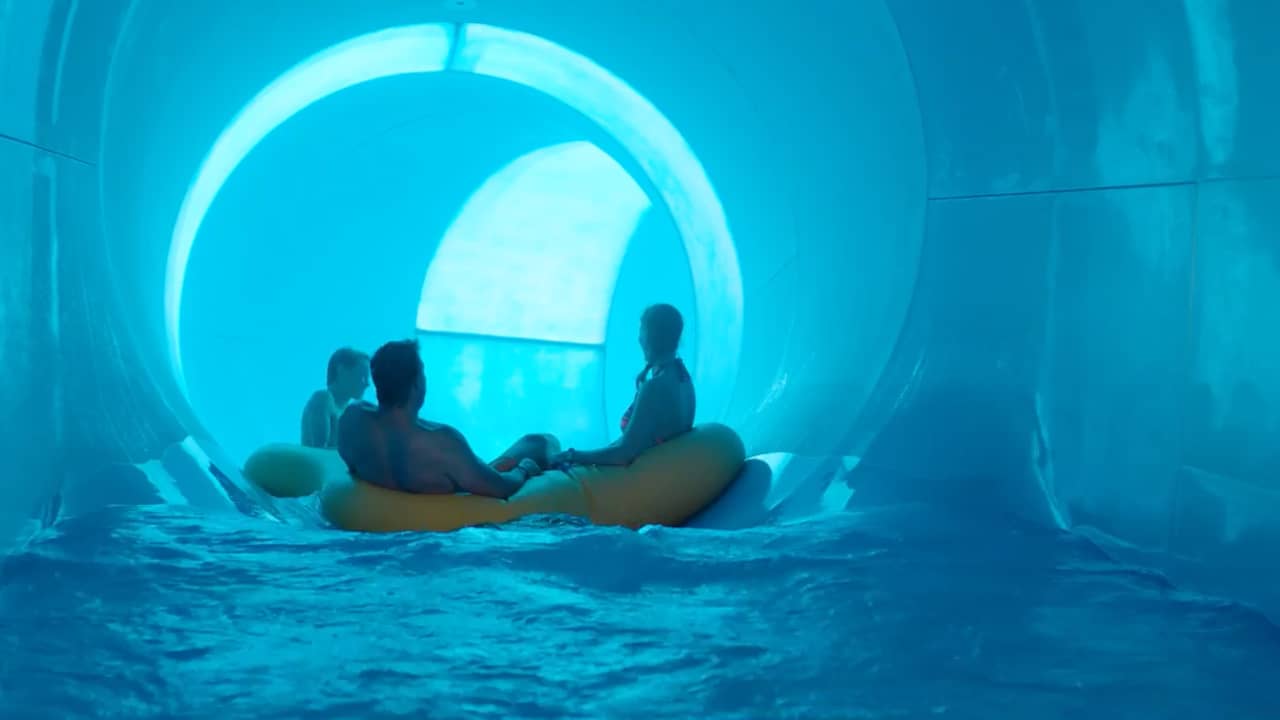 56
With 60 kilometers per hour of the new water slides at Court of Saxony