Large demonstration in Barcelona to include more refugees in Spain
Photo: AFP
At least 160.000 Spaniards are Saturday in Barcelona, the street took to the government to call to take in more refugees. They are accusing the government that they are closing the eyes to the situation in Syria.
In 2015, promised the Spanish government for the next two years, sixteen thousand refugees in the country, but to date only approximately one thousand people admitted.
Although the police has about 160.000 demonstrators, says the organization itself of 300,000 participants in the march. The demonstration was organized by Casa Nostra Casa Vostra (Our house is your house). The organization speaks of the largest demonstration since the vluchtelingencrisis broke out.
The march ran from the centre of Barcelona to the coast. That coast is, according to the organisers symbol for the five thousand refugees who have died on the Mediterranean Sea in their attempt Europe.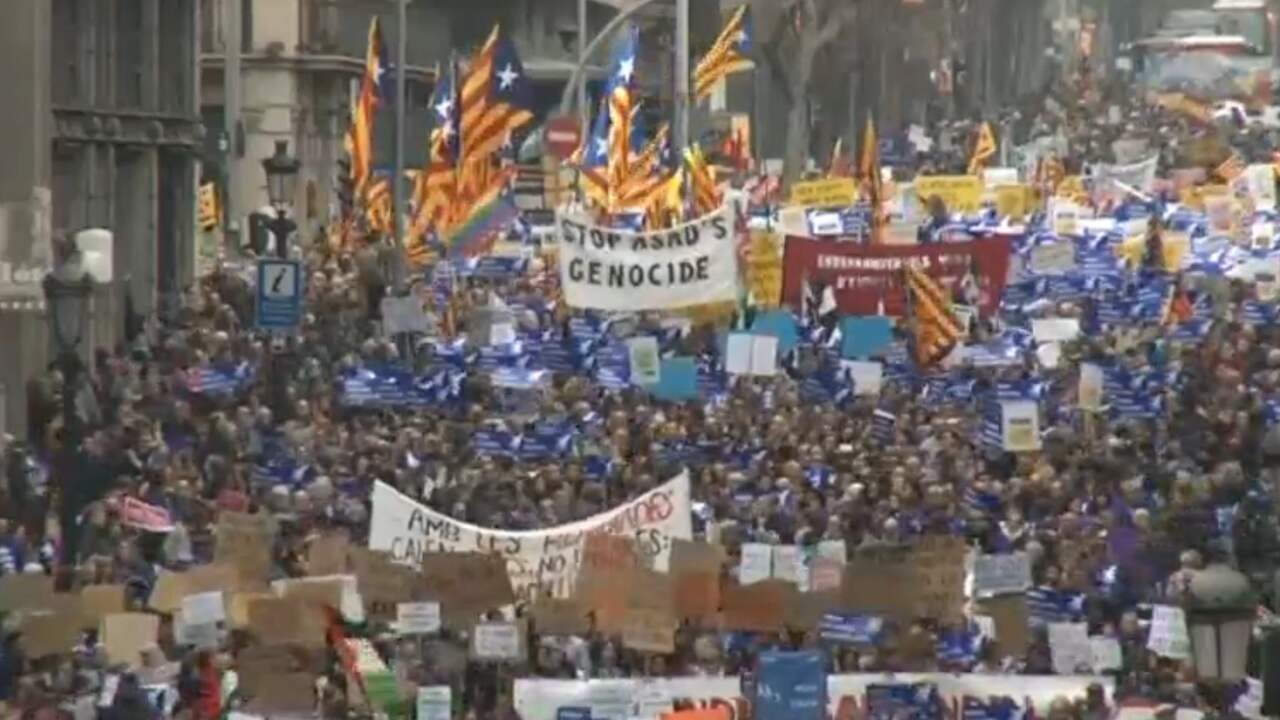 Thousands of Spaniards on to the streets for the arrival of refugees
"Enough excuses"
People walked around with signs in Spanish and Catalan were written. "Prou excuses, acollim ara. (Enough excuses, welcome them)" was on one sign is written. Also, the mayor of Barcelona, Ada Colau, participated in the protest march.
Like many other European countries, Spain is less refugees than was previously agreed.
At the beginning of February it became known that the Netherlands close to 1,400 refugees from Italy and Greece. In 2015, it was agreed that European countries such 160.000 refugees go to distribute. So far, nearly 12,000 people resettled.
Many participants pro-immigratieprotest in Barcelona
A large crowd Saturday in Barcelona to protest for the admission of more immigrants in Spain.
© ANP
The protesters want, inter alia, that the Spanish government's earlier promises on the admission of immigrants fulfilled.
© ANP
The texts on the signs of the protesters are clear, nothing to be desired.
© ANP
On the signs was to read that "no human being is illegal" and that " Spain has to take responsibility.
© ANP
Share this photo via:
Back to slideshow