Lammers, Rosario and Rigo transferred to the A selection of PSV
Photo: ProShots
Sam Lammers, Pablo Rosario and Dante Rigo make the coming season a part of the A selection of PSV. The talented trio was in the past year is still frequently to marvel at Jong PSV.
Striker Lammers (20) was less than seventeen times to score goals in the Jupiler League and made it to the end of the season, making his debut in the main body of the Eindhoven-based club.
Phillip Cocu made in five matches, use of the services of Lammers, that in them the confidence of the trainer not did confound. He took all of two times the net in the Premier league.
Midfielder Rosario (18) came last summer from Almere City. He appeared in finished his debut season with Jong PSV 31 times within the lines and was seven times as a goalscorer, let applaud.
Rigo (18), who is also a midfielder, wore in the past twelve months, 23 times the shirt of Young PSV. The Belgian is still waiting for his first hit in professional football.
RKC Waalwijk
Cocu is not more than logical that Lammers, Rosario and Rigo to the first team transferred. "They have last season for a longer period with us, been training for. They are now to finally step up," said the coach.
PSV will play Saturday, his first practice game in preparation. The Feyenoord dethroned champion in the Mandemakers Stadion against RKC Waalwijk. The team of Cocu opens on Saturday 12 August the new Eredivisieseizoen with a thuisduel with losing bekerfinalist AZ.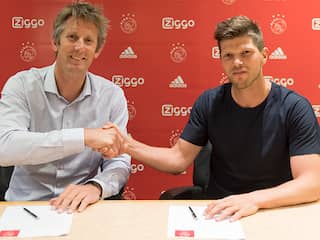 See also:
Overview: All zomertransfers in the Premier league