'Lack of communication govern arise traumatic birth'
The lack of clear communication and emotional support for women decisive factor in the onset of a traumatic birth.
Research shows of Claire Stramrood (gynaecologist in training at the UMC Utrecht) and Martine Hollander (gynaecologist at the Radboudumc), which is more than two thousand women have been interviewed about their traumatic childbirth.
Earlier research showed that 10 to 20 percent of all women in their childbirth as traumatic experiences.
According to Stramrood and Hollander think doctors quickly that a birth traumatic is, for example, by an emergency c-section, the use of a vacuum pump or severe blood loss. Their research, however, shows that it often goes wrong because women have the idea that they will not be heard.
More aftercare
"Good communication sounds so easy, yet almost half of the participants in our research that they often did not know why something was or was not done," says Stramrood in the Volkskrant. "Mother and child, there must be intact come true, think a lot of doctors. But you have a few seconds to tell what's going to happen."
Also there would be more attention for follow-up care, says Stramrood and Hollander. A quarter of the respondents indicated that it was not discussed how drastically the birth was for them.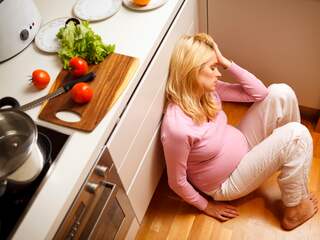 See also:
Childbirth can cause trauma lead