Kremlin denies links with Russian banker who spoke with Kushner
Photo: AFP
The Russian banker that a few times with Jared Kushner said, was not in command of the Kremlin. That left the Russian government Tuesday to know.
The son-in-law of the American president, Monday was in Washington, being interrogated about his meetings with banker Sergey Gorkov.
Kushner was questioned by the Senate in the framework of the investigation of possible Russian involvement with the American presidential elections last year. He admitted Gorkov of the Russian state-owned bank Vnesjeconombank last year on december 13 to have met.
Moscow declared Tuesday that Gorkov, at the time, was in the United States for a tour with his work and function. "Such a journey requires, of course, no consent of the government and such meetings are to occur not in command of the Kemlin," said a spokesman. It is not more than normal that someone like Gorkov different people to meet, he added.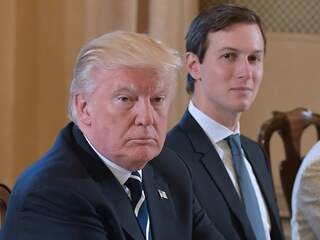 See also:
Son-in-law Trump not with the Russians to have conspired