nearvideo democratic candidate Kirsten Gillibrand says you can't arrest illegal immigrants
Reactions and analysis from former ICE Director Tom Homann on 'Fox & friends First.'
The democratic candidate Kirsten Gillibrand pledged to support the rights of women and make paid family leave a key theme in its 2020 campaign.
Sen. Gillibrand, D-NY, told the "Fox News Rundown" podcast, health care, immigration reform and the connection with the voters are the other top concerns in your bid for the White house. They also discussed about their upcoming Fox-News of the city hall this weekend.
"I have had these problems for over a decade," Gillibrand host Dave Anthony said. "I was the leading on issues of equality and appreciation of women since I was in the house and the Senate."
GILLIBRAND PROPOSES TRUMP ' S ARE ONLY HURTING THE ACHIEVEMENTS 'OF THE PEOPLE," THE ONLY MOTIVATION IS 'CRUELTY'
The New York Democrat said she worked on paid leave legislation during his time in Congress.
"It is really important that we know that men and women can have in the world of work, that flexibility, when you need it, an urgent crisis," she said.
Gillibrand quotes, the possible cases of an employee with a sick or elderly parent, or parents, requires maternity leave situations in other Nations, addressed at the Federal level.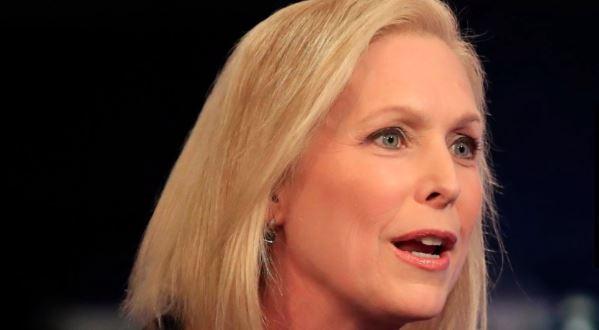 Video
"We are the only industrialized nation country in the world that do not have access to a paid annual vacation."
She added that if the Federal government focuses on such changes to the policy, "all of our employees can work to their full economic potential, in order for our economy strong."
CLICK ON TO THE FOX NEWS APP
Gillibrand presidential candidates is calculated as yourself, do not need to "build-runner" in the primary competition, the support of the base.
"In the historical conditions, pre-runners of today are not the winners of tomorrow. So you need the support of voters-at a time, [or] a caucus-visitors earn at a time. I think I could do that."
Fox News Channel host for a town hall in Iowa with Gillibrand on Sunday at 7 p.m. ET.