Football
Juventus-duo temporarily to Eredivisie, Roda gets Houri and Raykov
Photo: @WillemII
Two Juventus players are on Tuesday on a rental basis left to the Premier league. Vajebah Sakor goes to Willem II and PEC Zwolle has again been made available Ouasim Bouy. Roda JC pulled out on Deadline Day with Lyes Houri and Simeon Raykov again two reinforcements within.
Sakor, who since 2013 under contract at Juventus, starts at Willem II in the third period. He was the last two years temporarily ceded to the Belgian Westerlo and Vålerenga from his homeland of Norway.
"I'm ready to be me to adapt to Dutch football, that to me I think is because it is mainly technical," said the 20-year-old midfielder.
Sakor, who at the age of 15 as a player of Asker the youngest debutant in the history of the Norwegian league was, according to the technical manager, Joris Mathijsen, "a typical box-to-box player".
"We always keep our eyes and ears open for reinforcements. That there are currently several midfielders are injured, we have taken into consideration to reach him," said Mathijsen on the site of William II.
Bouy
Juventus rents the born in Amsterdam, the Bouy until the end of the season to PEC. The 23-year-old Bouy played last season, also on a rental basis in the city of Zwolle.In 29 matches he made when four goals.
Juventus let the former youth player of Ajax over the past half a year at Palermo. Bouy came, however, only twice in action for the laagvlieger in the Serie A.
He's going to try again PEC Zwolle, that he has taken to strengthen the defense.
"Last season has Ouasim show value for PEC," says technical director Gerard Nijkamp. "With its great staircase and insight, he is a reinforcement for our selection."
See also:
Summary: Rounded wintertransfers in Eredivisie
Roda JC
SC Bastia confirms that the 21-year-old midfielder Houri the next half a year at Roda JC is rented. The People have no option to purchase stipulated in the French jeugdinternational.
Raykov is by Roda were acquired from the Bulgarian Lokomotiv Plovdiv. The 27-year-old Bulgarian vleugelaanvaller signs a contract for a year and a half in Kerkrade.
Houri and Raykov, all the eighth and ninth acquisition for Roda JC this winter, thanks to the money of the new shareholder Aleksei Korotaev is very active on the transfer market.
Previously Thanasis Papazoglou (KV Kortrijk, on a rental basis), Bryan Verboom (Zulte Waregem, on a rental basis), Ognjen Gnjatic (Platinias), Beni Badibanga (Standard Liège, on a rental basis), Stefan Savic (Slaven Belupo), Mohamed El Makrini (BK Odense) and the time being Velzen (FC Volendam).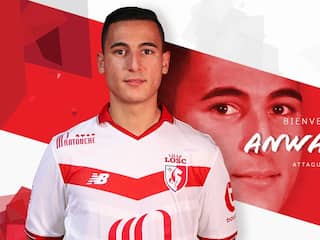 See also:
Overview: The major transfers on Deadline Day