Joop Braakhekke, wants registered partnership with a friend
Joop Braakhekke, wants a partnership with his friend Wim register. The tv chef was given last week to hear that he has cancer.
"We are now 45 years together," says the 75-year-old Braakhekke, Monday in the interview with RTL Boulevard. "In those years We have been many joys and sorrows shared."
Braakhekke, must not think of how his partner without him.. "How will it go with him? It is very difficult."
The televisiekok is not going to his mother to tell that he is sick. "But she feels the to hear. Last she said, "I don't want to say goodbye you take'. terrible. And I am not 106 years to become."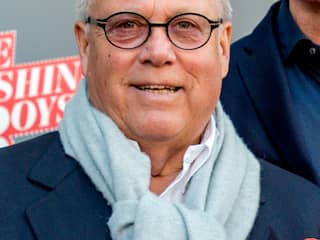 See also:
Joop Braakhekke has re-cancer
Clean
In may last year was Braakhekke, 'clean' explained. Braakhekke, underwent in 2014 a open-heart surgery that resulted in five bypasses.