Johnson & Johnson should be 417 million dollars to pay in case to talcum powder
Photo: AFP
Johnson & Johnson (J&J) must pay compensation of 417 million dollars in a case about talcum powder. A 62-year-old woman had in the United States filed suit because they cervical cancer would have been given by use of the powder of the American manufacturer of medical and personal care products.
A jury in Los Angeles suggested the woman in the right and ruled that J&J had better to warn about the risks of baby powder. The company lost all four previous cases, and had this 300 million dollar coughing up. J&J can prepare themselves for thousands of other claims.
J&J announced the decision in Los Angeles to fight. "We have the science on our side, and that supports our claims that Johnsons baby powder is safe."
In 2016 had J&J already has a compensation of $ 55 million to pay to a woman who claimed to ovarian cancer to have been given by use of the talcum powder.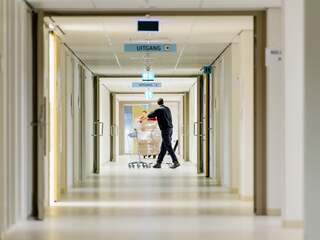 See also:
Company pays a woman millions after claim cancer from talcum powder